Feed Provided By MacRumors - News and Rumors
---
HQ Smashed Its All-Time Player Record Tonight as iPhone Trivia Show Continues to Surge in Popularity iPhone trivia game HQ continues to surge in popularity. Tonight, over two-thirds of a million users played along for a chance to win $10,000.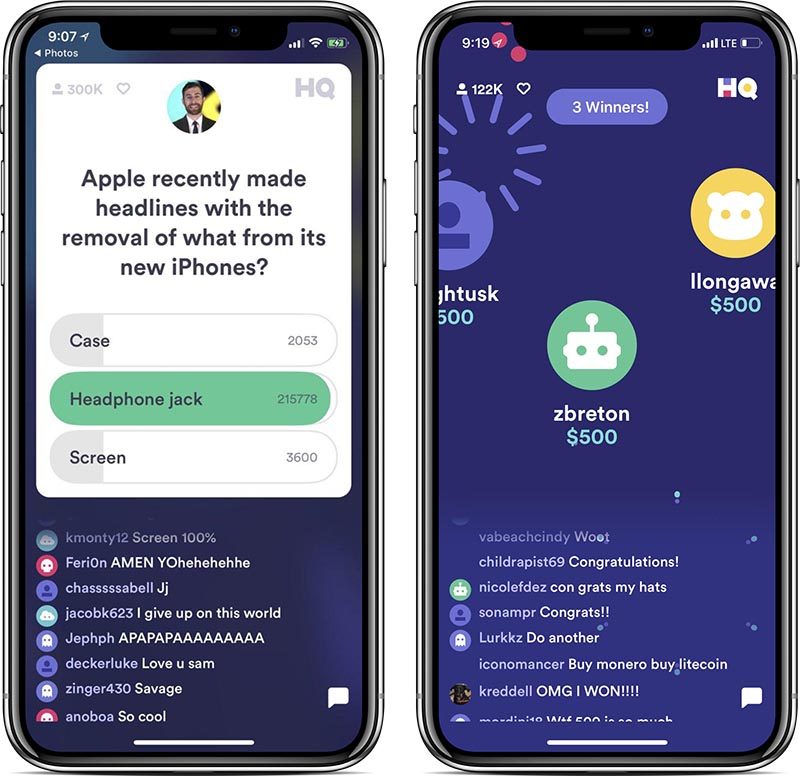 HQ tweeted that over 680,000 users played Sunday evening's game, easily a new all-time record, while the in-game counter showed over 700,000 players were connected at various points of the roughly 15 minute show. That's more than twice as many players as some HQ games drew just last week.


For those of you who are just learning about HQ as you read this article, it is a free-to-play live trivia game show—sort of like Jeopardy—in which players attempt to answer a series of 12 questions correctly to win a cash prize. To reduce cheating, players have less than 10 seconds to answer each question.
The app launched on iPhone in October, with an Android version promised by Christmas Day. HQ attracted an audience in the lower thousands during its earliest days, with prizes starting at around $100, but the game has become an absolute viral sensation and now pulls around 300,000 to 400,000 or more players every game.
As the game's popularity has grown, so have the prizes. 107 winners split a prize of $10,000 on Sunday—that's roughly $93 each—and HQ even gave away $10,000 twice in one night earlier this month. Once players have won at least $20, they can cash out their U.S. dollar winnings via PayPal.
Unfortunately, as it has ballooned in size, HQ has experienced several technical difficulties. The most common issue is lag, but there are sometimes bigger problems. Saturday night's game initially saw no correct answers displayed, for example, resulting in the show being delayed by about 45 minutes.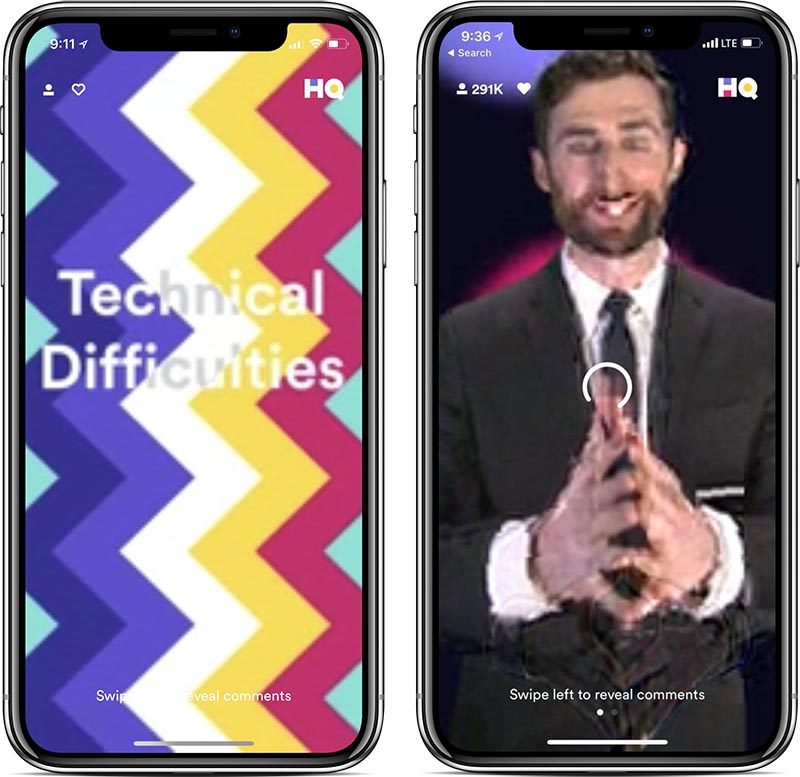 HQ games take place every day at 9:00 p.m. Eastern Time, and there's an extra game at 3:00 p.m. Eastern Time on weekdays. The shows are usually hosted by comedian
Scott Rogowsky
, with occasional guest hosts ranging from electronic music artist Dillon Francis to on-air personality Sharon Carpenter.
While it remains to be seen if HQ will be able to maintain its popularity over the long term, it might be the fastest growing thing that isn't named Bitcoin right now. If you haven't yet joined in the fun,
download the app
from the App Store now and opt into notifications to be alerted when a new game starts.
Discuss this article
in our forums
... Pubdate: Sun, 17 Dec 2017 20:43:25 PST
Rainbrow Is a New iPhone X Game You Control With Your Eyebrows Washington University computer science graduate Nathan Gitter has released Rainbrow, an eyebrow-controlled arcade game for iPhone X.

The simple game requires players to use their eyebrows to move an emoji face up and down the screen to collect stars, worth one point each, while avoiding other emoji obstacles such as cars, basketballs, and ducks.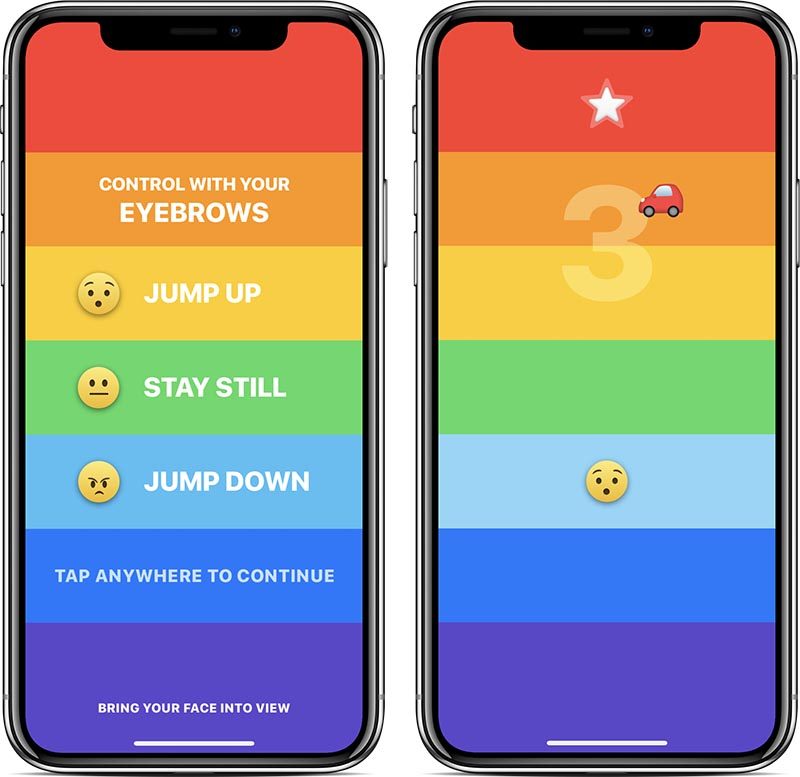 Simply raise your eyebrows to move the emoji up, frown to move the emoji down, or make a neutral expression and the emoji stays still. Note that if you raise your eyebrows, and keep them raised, the emoji will continue to move in an upwards direction, and vice verse when maintaining a frowning expression.

While there are no levels, the game gets increasingly difficult as more obstacles appear. The goal is simply to get the highest score possible, but players can only compete against themselves right now. Gitter told us that he plans to integrate Apple's Game Center for multiplayer competition in a future update.


Rainbrow is a novel concept since it's an early example of a game using
ARKit
, an iOS 11 framework that can detect the position, topology, and expression of a user's face in real time using the iPhone X's new TrueDepth camera system.
Gitter told us he believes there is a lot of future potential for face-based apps, especially for those that improve accessibility. He pointed us to another face-controlled game that was released earlier this week,
Nose Zone
, which tasks players with destroying targets by pointing at them with their nose.
Upon first opening Rainbrow, a prompt asks for permission to access the front-facing camera. As with any app, this permission can be toggled on or off at a later time in the Settings app under Privacy > Camera.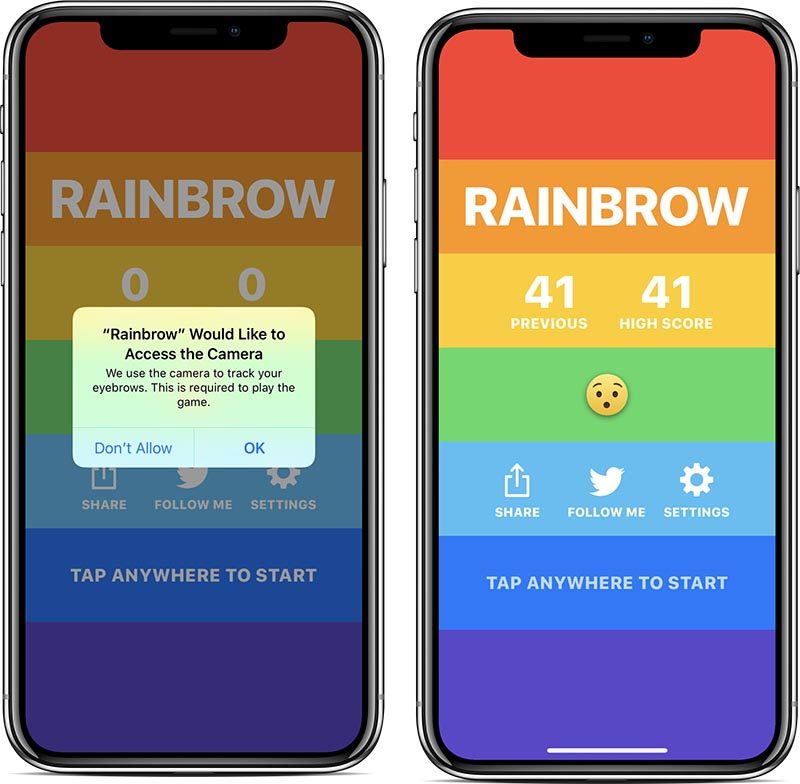 Rainbrow's privacy policy, which all apps with face tracking are
required to have
, says that depth data is collected only for gameplay purposes, only stored on the device locally, and only for the duration of a game session. The policy adds that depth data is never stored remotely, given to third parties, or used for any non-gameplay purposes.
Rainbrow is
free to download on the App Store
for iPhone X. Gitter told us he may add an optional in-app purchase to unlock new emoji characters in the future, but he does not plan on implementing ads into the game.
Gitter works at mobile app studio
SwiftKick Mobile
in Austin, Texas. His
personal website
says he's available for iOS design and development work.
Discuss this article
in our forums
... Pubdate: Sun, 17 Dec 2017 15:13:01 PST
Apple is Currently Sold Out of AirPods Until January If you were planning to purchase AirPods as a last-minute holiday gift, it may be challenging to find a pair in time for Christmas.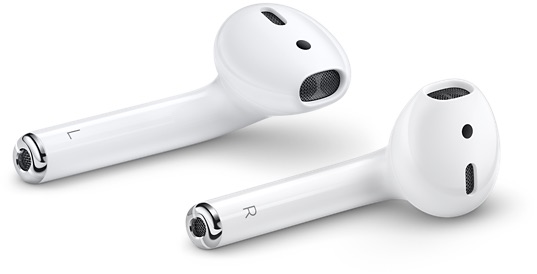 Apple's wireless earphones are currently estimated for delivery in early January if ordered today from Apple's online store in the United States, Australia, Canada, France, Germany, Italy, Spain, United Kingdom, and several other countries.

AirPods are also currently out of stock at most of Apple's retail stores around the world, and at authorized resellers such as Best Buy, Macy's, Target, Walmart, and Verizon in the United States. Bottom line: they're hard to find anywhere.

At $159, AirPods are a more affordable gift idea than many Apple products, which may be causing stronger demand than Apple can keep up with.

If you are still hunting for AirPods, there may be one option. AT&T appears to have stock on its website, but you may have to pay an extra $14.95 for express delivery within 2-3 business days, and there is no guarantee they'll arrive before Christmas.

Other gifts available by Christmas for under $200, and that an Apple fan is likely to appreciate, include the Apple TV 4K, BeatsX, an official Apple-branded iPhone case, Apple Watch bands, or simply an Apple Store or Apple Music gift card.

Apple's online store is now offering free next-day delivery for all in-stock items ordered by 3 p.m. local time on December 22 in the United States.


Discuss this article
in our forums
... Pubdate: Sun, 17 Dec 2017 09:31:14 PST
How to Scan a QR Code Using the Camera on the iPhone or the iPad In iOS 11, the native camera app includes functionality that allows you to scan QR codes and access QR code content like URLs without having to download a third-party app.


Here's how to scan a QR code when you run into one:


Open the Camera app on the iPhone or iPad.


Make sure you have adequate lighting so the camera can pick up the QR code.


Align the camera with the QR code.


That's all there is to it. From there, the camera will read the QR code and provide you with a notification to access whatever it contains.
QR codes can include contact information, calendar events, website links, phone numbers, email addresses, Wi-Fi information, and more, so they can be pretty handy, and it's nice to have the built-in scanning feature available when you need it.
Discuss this article
in our forums
... Pubdate: Sat, 16 Dec 2017 11:35:10 PST
TouchArcade iOS Gaming Roundup: Bridge Constructor Portal, Fez, Inside, and More December historically has been the busiest month for iOS game releases, and so far this year has not disappointed. We're absolutely drowning in unbelievable ports, great game releases, and even more amazing titles scheduled to launch next week. The only problem is how truly spoiled iOS gamers are when it comes to choice -- If you're at all into mobile gaming, you probably have a massive backlog already. Whether you download these games now or just mentally bookmark them, they should at least be on your radar.


Gorogoa
is a puzzle game where players are put to the task of manipulating four panels of illustrations. Playing the game involves discovering the puzzle's goal, and trying to execute on it using familiar touch gestures of zooming and rearranging these panels around. Here's an excerpt from
our review
:
With its sense of artistic cohesion and its inventiveness, Gorogoa impressed me as few other puzzle games have, and I can't see any player who enjoys puzzle games even a bit not enjoying it. It might not be the longest game in App Store history, but it also doesn't overstay its welcome, which can be an issue with story-heavy puzzle games. Gorogoa really is a gem of a game that belongs on most people's devices and one that will cast its magic on you as soon as you start playing. ...Read More
Fez Pocket Edition
is a pint-sized version of Polytron's hit puzzler,
Fez
. The game is a 2D platformer, but its main puzzle mechanic involves rotating the 2D world in 3D, exposing new faces of the world to explore. For instance, a tiny platform in one dimension, when rotated 90 degrees, suddenly could become a walkway. We also
reviewed Fez
:
Fez is a very good game, and I love how the player never really faces any consequences for failure. It goes a long way in creating an experience that's fun from beginning to end, instead of being loaded with frustration because you ran out of continues and missed a jump. The virtual controls are basically in line with most other games that have reasonably decent virtual button configurations, but the "real" way to play Fez is with an MFi controller.

Whether you pair a controller, or wrestle with virtual buttons, as long as you're actually playing Fez, you'll be in for a great time. ...Read More
Square Enix has been all over the App Store lately, and
Life is Strange
is an incredibly welcome addition. It's a point and click adventure game with a unique twist: Your character has the ability to rewind time, which allows you to alter the story both in good and bad ways. We absolutely loved it
in our review
, and the only thing stopping us from scoring the first episode higher was some annoying technical issues which I'm sure will be ironed out in future updates:
Since this is the first episode, Dontnod did a great job with making me hate the episodic format upon release. The first episode literally had me craving for more and the wait for episode 2 was unbearable. You won't need to worry about that because Episodes 2 and 3 are available right now via in app purchase with the remaining episodes launching early next year. I hope the visual issues and some performance issues are ironed out because this could end up being the best way to experience Life is Strange. The lack of proper controller support is baffling because this exists on multiple consoles. Out of all the point and click adventure experiences available today, Life is Strange is my favourite by a long shot. I hope this does well for Square Enix so they can port Life is Strange: Before the Storm as well. ...Read More
Oddworld: New 'n' Tasty!
has tons of history behind it. It's a ground-up remake of the original
Oddworld
released on the Playstation, which eventually made its way to PS4 and now to the App Store. Gameplay hinges around solving puzzles and platforming by controlling other creatures in game with a feature called GameSpeak which was incredibly innovative in its day. We have lots of good things to say
in our review
:
Oddworld: New 'n' Tasty! is a faithful port of an excellent classic remake. If you game with an MFi controller, it's a ridiculously easy title to recommend. In the absence of that option, you need only ask yourself how well you can cope with what is a relatively complex layout of virtual buttons. If nothing else, the controls are better here than they were in the other mobile Oddworld titles. If you were okay with those games, you'll be more than fine here. If not, you may want to skip this one. But I really do suggest giving them a solid go. The game is fantastic, and if you have to spend a little time adjusting to the controls to experience it, you'll still find the effort worth it in the end. ...Read More
It's wild just how many
Ace Attorney
games there are on the App Store, and
Ace Attorney Investigations: Miles Edgeworth
is the latest to join the long list of titles mobile gamers have to choose from. This time around, we follow Phoenix Wright's rival and sometimes-ally, Prosecutor Miles Edgeworth, and the game virtually abandons the courtroom in favor of focusing on the investigations themselves. Here's an excerpt from
our review
:
Ace Attorney Investigations: Miles Edgeworth is a little different from the usual Ace Attorney game, but it carries a similar feel and quality that should please fans of the other games. The mobile version is sensibly improved from the original Nintendo DS release, as well. Adventure game fans would do well to give this game a look. As with other Ace Attorney games, it's a bit of a long haul, with over 20 hours of play required to reach the ending, but you won't notice the time passing by for a pretty good portion of that. ...Read More
Inside
hit the App Store this week, and its just as brutally unforgiving as its predecessor,
Limbo
. This 2.5D platformer begins with a boy running through the woods in a surreal dystopian world filled death. The amount of times you'll die playing through this game is unreal, and deaths are particularly gruesome. That being said, even though we didn't have a ton of fun with the game, we gave major props to what a high quality port it is
in our review
:
I probably would've scored Inside quite a bit lower had the port not be so unbelievably well done. I started playing it on my iPad, and it occurred to me that I should check and see if it's iPhone X optimized. I downloaded the game on my iPhone, and not only is it in full iPhone X widescreen, but it just automagically loaded my save game from my iPad on the first launch without me needing to do anything. This kind of cross-compataibility and iCloud syncing magic is the exact kind of future I want to be living in. Developers bringing their games to the App Store from other platforms should take a good long look at Inside.

If you enjoyed Limbo (or similar trial and error puzzle games), chances are you didn't even need this review to smash the buy button- You'll really dig Inside. However, if you're like me and aren't really into the obtuseness of it all, there's a lot to like about it but I'm not sure I'd consider the game a must-have. ...Read More
Next week
Bridge Constructor Portal
hits the App Store (on the 20th, to be precise), and we absolutely cannot wait. The
Bridge Constructor
series of games have been among the best bridge builders on the platform, and who doesn't love a completely unexpected
Portal
mashup? GLaDOS coming to iOS seems like a dream come true, and I really hope they manage to slide in some additional
Portal
world building. Needless to say, when this launches, we'll also have a review up.
That's about it for the world of iOS gaming this week. This is just a tiny, tiny snippet of what's been happening, so if you're even remotely interested in mobile gaming be sure to follow along with the day to day developments over on
TouchArcade
.
Discuss this article
in our forums
... Pubdate: Fri, 15 Dec 2017 14:42:39 PST
Samsung to Announce New Flagship Galaxy S9 and S9 Plus Smartphones in February Samsung is planning to unveil its next-generation Galaxy S9 and Galaxy S9 Plus smartphones in February of 2018, just a few months after the launch of the iPhone X, reports Bloomberg.

The two devices could be introduced as early as late February with a launch following in early March. Last year, the Galaxy S8 and the Galaxy S8 Plus were unveiled in late March and released in April.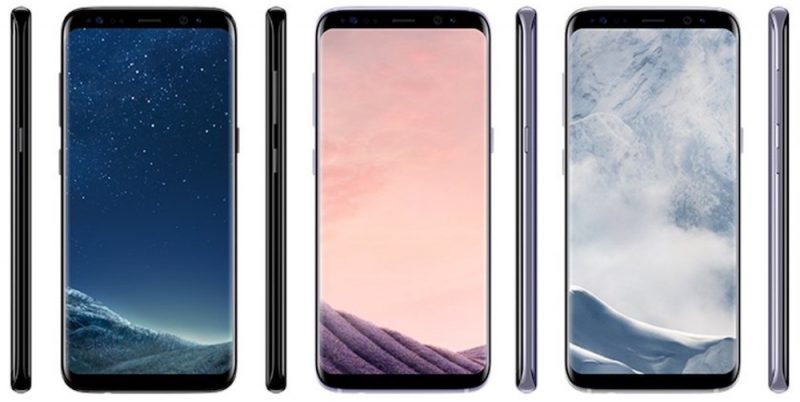 Samsung's Galaxy S8


The Galaxy S9 and S9 Plus are said to be similar to the current Galaxy models that are available, but with upgraded camera systems.

The two smartphones will likely also include upgraded processors and will continue to offer features like fingerprint recognition, facial recognition, and iris scanning. A feature equivalent to Face ID is not likely to be available, however, as Android manufacturers are further behind on development of 3D facial recognition techniques.

Samsung's upcoming smartphones will directly compete with Apple's latest flagship iPhone, the iPhone X.


Discuss this article
in our forums
... Pubdate: Fri, 15 Dec 2017 13:14:35 PST
Apple to Open First Store in South Korea on December 30 Apple's first official retail store in South Korea is set to open just before the end of the year on Saturday, December 30, reports Korean site ETNews [Google Translate].

Much of the work on the upcoming store in Seoul's Gangnam district was finished in November, and the construction company that renovated it says that Apple's plan is to open it up on December 30. Barring any special problems at the last stage of construction, the store is likely to open up on that date at 10:00 a.m. local time. Hiring and training for the store has also been completed.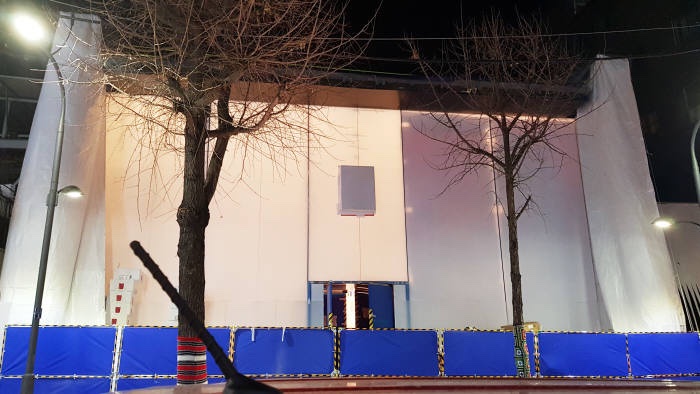 Image via ETNews


Apple retail store chief Angela Ahrendts is rumored to be planning to attend the opening of the first Korean Apple Store, which ETNews says features the same modern design that's been introduced in many Apple Stores around the world over the course of the last couple of years.

Specifically, the site says there's a wide glass front and 18 product tables showing off iPhones, Apple Watches, iPads, and MacBooks. This is a two-floor store, and other areas like the "Today at Apple" meeting place and the Genius Grove may be located upstairs.

The store is located in the upscale Garosugil shopping district in Gangnam, which houses ritzy restaurants, cafes, and high-end stores.

Apple has recently opened several new locations in Asia, including Taiwan and Singapore. This particular store in South Korea could be Apple's 500th store, so long as no additional Apple Stores open before December 30.

Apple currently has 499 Apple retail stores around the world, not counting Apple Watch boutiques and taking into account the recent closure of the Simi Valley Apple Store. Apple's new Visitor's Center at Apple Park was the 498th store, while the 499th is the new store located in Downtown Brooklyn, which opened in late November.


Discuss this article
in our forums
... Pubdate: Fri, 15 Dec 2017 12:26:26 PST
iTunes Not Coming to Microsoft's Windows Store in 2017 At its Build developer event earlier this year, Microsoft said Apple was planning to bring its iTunes app to the Windows 10 store, making it easier for Windows users to find the software.

At the time, Microsoft said the app would be available in the Windows Store "by the end of this year," a deadline Apple now says it's not going to be able to make.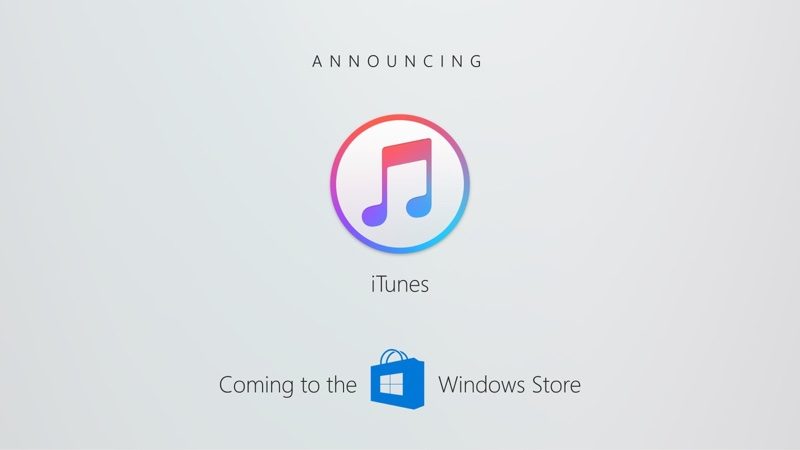 "We have been working with Microsoft to deliver the full iTunes experience to our customers and we need a little more time to get it right," an Apple spokesperson told ZDNet.

Both companies are still working to get iTunes into the Windows Store, according to ZDNet's sources, but there is no updated timeline on when it might be available. Apple also did not provide details on why it's taking so long to wrap up the transition to the Windows Store.

Most Windows users can download the iTunes software outside of the Windows Store, but Windows 10 S users will need to do without iTunes for the time being as that's a version of Windows that can only run apps available in the Microsoft Store.


Discuss this article
in our forums
... Pubdate: Fri, 15 Dec 2017 11:52:44 PST
MacRumors Giveaway: Win a Messenger Bag or iPhone Camera Bag From WaterField Designs For this week's giveaway, we've teamed up with WaterField Designs to offer MacRumors readers a chance to win either a Vitesse Messenger Bag or an iPhone Camera Bag.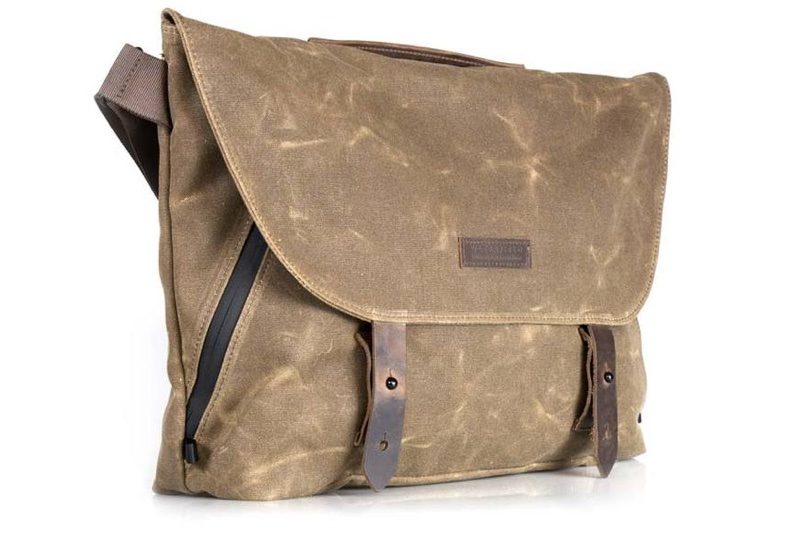 The Vitesse Messenger Bag, priced at $159 (or $169 with cycling strap) is made from a stylish waxed canvas in brown or navy. It holds up to a 15-inch MacBook Pro in an unpadded laptop pocket, and it also has several additional pockets that can hold an iPad and other accessories.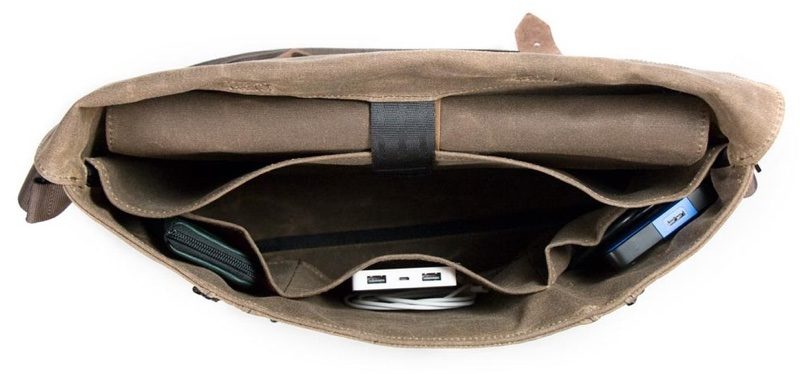 In addition to the laptop compartment, there are two waterproof zip pockets at the front, a main inner compartment, a hidden ultrasuede-lined phone pocket, and three accessory compartments for cables, battery packs, and other small devices.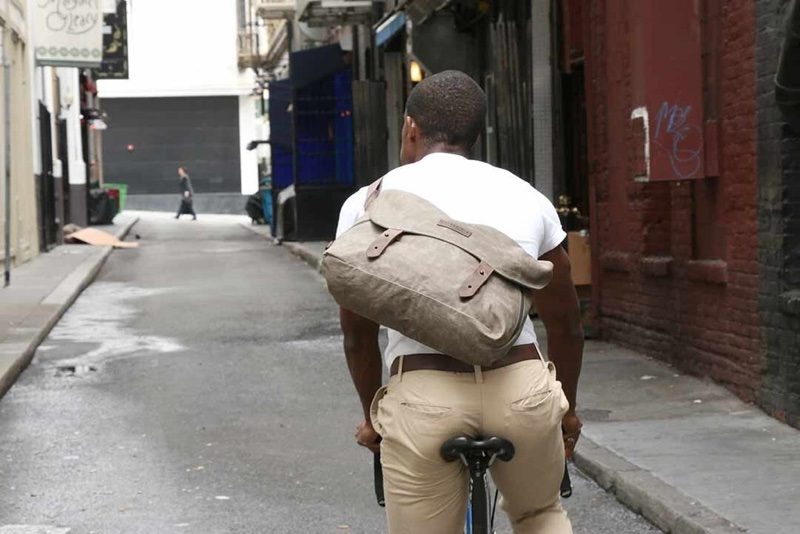 The Vitesse is designed for commuting, with a nylon adjustable strap and optional stabilizer messenger strap, but it also looks nice enough to take into the office.

WaterField Designs' iPhone Camera Bag, priced at $99 for black ballistic nylon or $129 for leather, is designed to hold an iPhone, mobile lenses, and a small tripod, while remaining compact and easy to carry.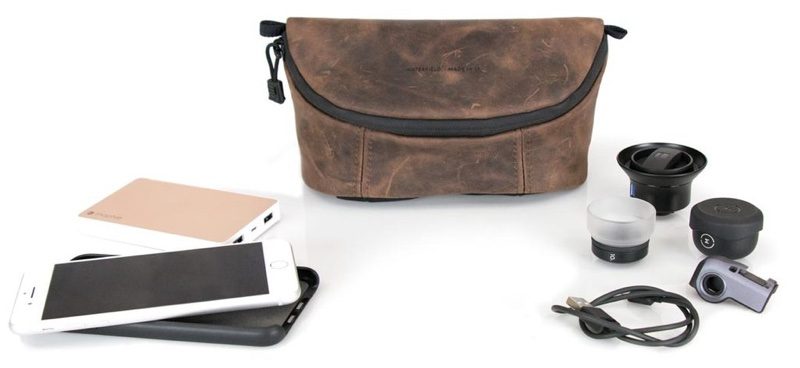 There's a pocket for holding a cell phone and battery, a mesh zipper pocket for accessories like cords, and a customizable lens pocket with four dividers that can be rearranged to fit each user's needs.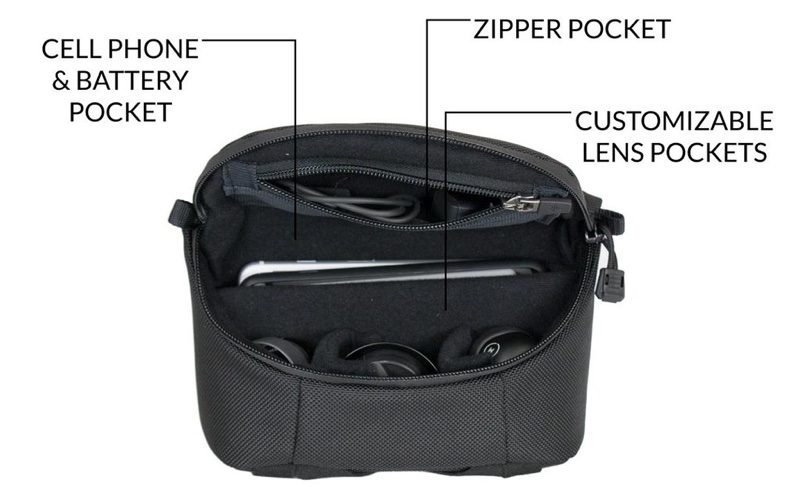 The body of the camera bag is lined with foam to keep everything safe, secure, and protected from drops, and soft lining prevents scratches. Using a set of straps at the bottom, you can also attach a small mobile tripod. It can be used with either a shoulder strap or hooked into a belt using leather loops.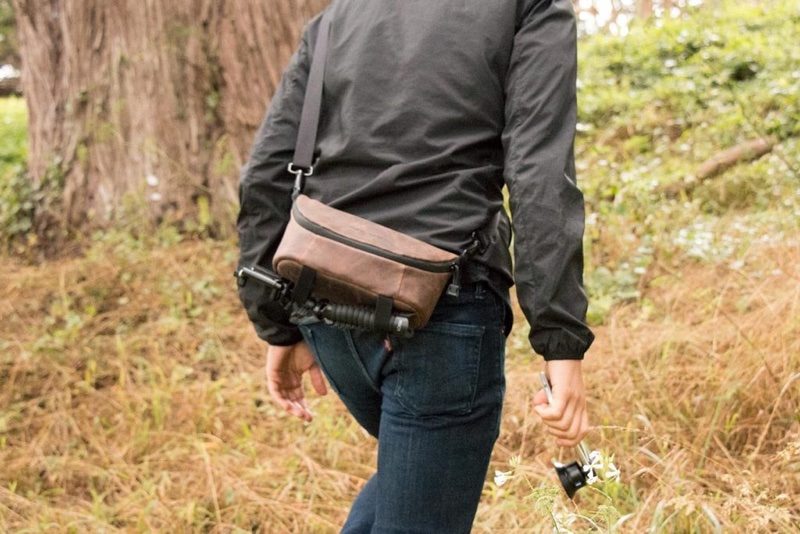 We have one of each of these bags from WaterField Designs to give away. To enter to win, use the Rafflecopter widget below and enter an email address. Email addresses will be used solely for contact purposes to reach the winners and send the prizes. You can earn additional entries by subscribing to our weekly newsletter, subscribing to our YouTube channel, following us on Twitter, or visiting the MacRumors Facebook page.

Due to the complexities of international laws regarding giveaways, only U.S. residents who are 18 years or older and Canadian residents (excluding Quebec) who have reached the age of majority in their province or territory are eligible to enter. To offer feedback or get more information on the giveaway restrictions, please refer to our Site Feedback section, as that is where discussion of the rules will be redirected.


a Rafflecopter giveaway
The contest will run from today (December 15) at 11:00 a.m. Pacific Time through 11:00 a.m. Pacific Time on December 22. The winners will be chosen randomly on December 22 and will be contacted by email. The winners will have 48 hours to respond and provide a shipping address before new winners are chosen.
Discuss this article
in our forums
... Pubdate: Fri, 15 Dec 2017 11:40:51 PST
Sam's Club Launching Member Exclusive Event Tomorrow With Discounts on iPad Pro, Apple Watch Series 3, and More Sam's Club is launching a member exclusive one day event tomorrow, December 16, with discounts and promotions on the iPad Pro, Apple Watch Series 3 and Series 2, iPhone X, and a few Beats by Dre products. To gain access to the deals, you'll need a Sam's Club membership, which start at $45/year.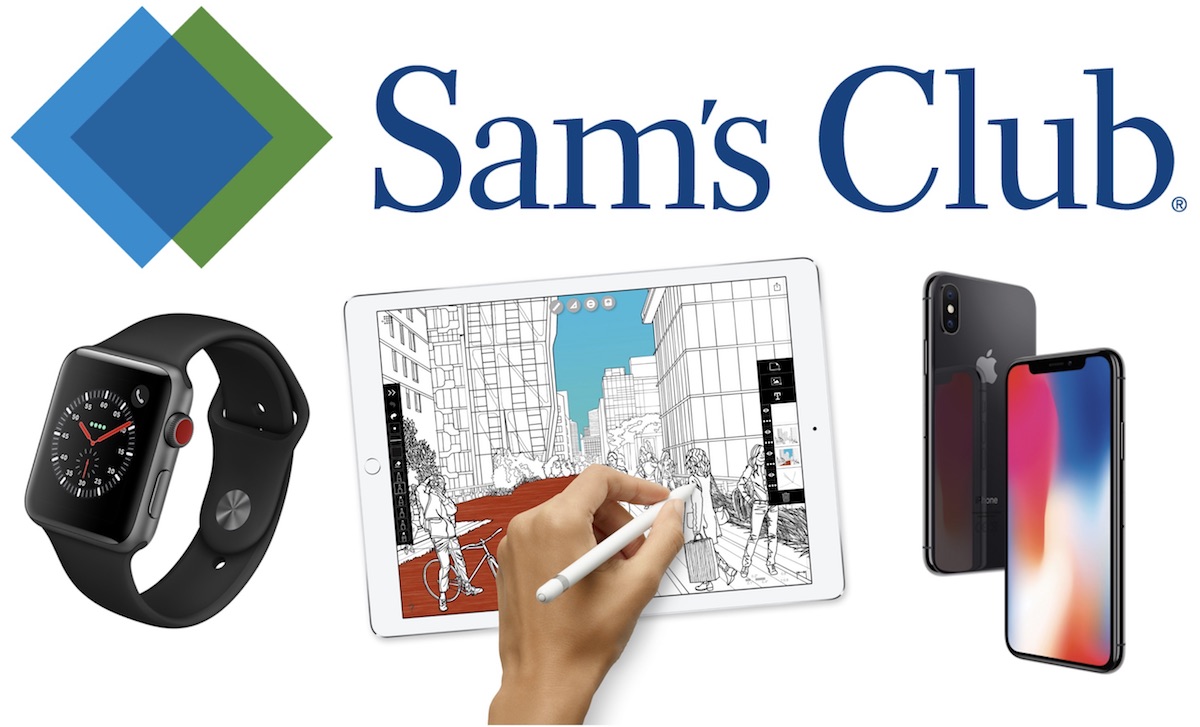 Note: MacRumors is an affiliate partner with Sam's Club. When you click a link and make a purchase, we may receive a small payment, which helps us keep the site running.

The sale items will be available to purchase in your local Sam's Club store (beginning at 7:00 a.m. ET) as well as online (beginning at 12:01 a.m. ET), but the retailer noted that there are limited quantities on all items. Some products will see discounts only lasting December 16, while others will run through Christmas.

Below are a few of the Apple products and accessories with promotions or deals at Sam's Club tomorrow (note that the Beats Solo 3 deal is already up):

Although $25 off isn't the best deal we've seen for Apple Watch Series 2 models this season, it is one of the first straight cash discounts on Series 3, which as of yet have only received promotions for store credit of some kind,
like at Kohl's on Black Friday
. This should knock down the non-cellular Aluminum Series 3 devices to about $305 for 38mm and $335 for 42mm. Cellular models in Aluminum will be $375 for 38mm and $405 for 42mm.
Check out the
catalog
for the December One Day Only event at Sam's Club for a longer list of products, and then head over to our
Deals Roundup
for more holiday sales.
Discuss this article
in our forums
... Pubdate: Fri, 15 Dec 2017 10:35:33 PST
Restoring a Bricked iMac Pro Requires a Second Mac and Configurator 2 If an iMac Pro becomes unresponsive and requires restoring, like if there's a power failure during a software update, there are a special set of instructions iMac Pro users must follow, which require a secondary Mac.

As outlined in an Apple Configurator 2 support page, an iMac Pro restore requires a second Mac running macOS High Sierra with internet access and Apple Configurator 2.6 or later installed.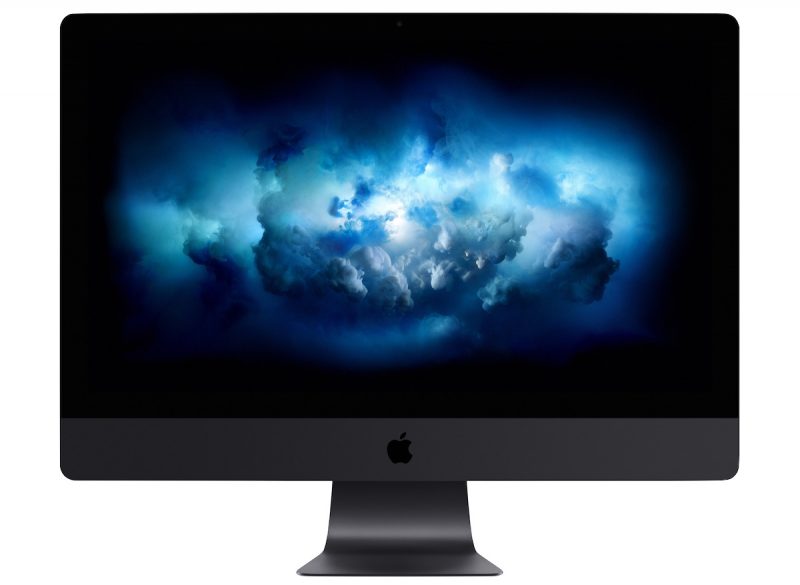 The iMac Pro will need to be connected to the secondary Mac with a Thunderbolt or USB-A or USB-C to USB-C cable. From there, iMac Pro users will need to plug the cable into the Thunderbolt port closest to the Ethernet port and then connect the iMac Pro to power while holding the power button.

Apple Configurator must be used on the second Mac to select the iBridge device and then restore. After the restoration process, the iMac Pro will reboot, making it accessible again.

This restore process is similar to what must be done for an iPhone or iPad that is unresponsive, and it is necessary due to the extra security afforded by the Apple-designed T2 chip.

The iMac Pro's T2 chip is a second generation version of the T1 chip that powers the Touch Bar in the MacBook Pro. The T2 chip integrates the system management controller, image signal processor for the camera, audio controller, SSD controller, a Secure Enclave, and a hardware encryption engine.

Among other improvements, the T2 chip encrypts all of the data on the iMac Pro's SSD using dedicated AES hardware that doesn't impact the performance of the SSD. It also ensures a secure boot up process, making sure no unapproved software loads at startup.

(Thanks Łukasz!)


Discuss this article
in our forums
... Pubdate: Fri, 15 Dec 2017 10:18:52 PST
Apple Signs Deal for Space Drama From Battlestar Galactica Developer Ronald D. Moore Apple has picked up a third new television show, placing a straight-to-series order for a space drama developed by Ronald D. Moore, known for his work on shows like "Battlestar Galactica," "Caprica," "Helix," and "Outlander," reports Deadline.

The show, which "explores what would have happened if the global space race had never ended," comes from Sony Pictures Television and Moore's Tall Ship Productions. It was created and written by Moore and "Fargo" co-executive producers Matt Wolpert and Ben Nedivi.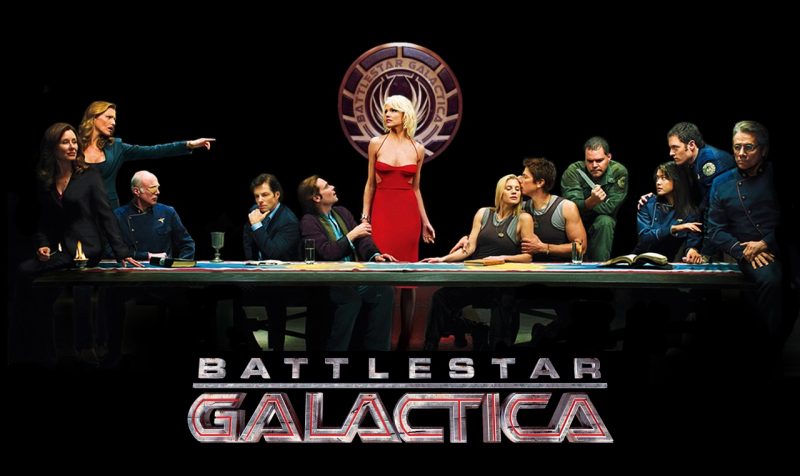 The new space drama is Apple's third series that's in development. Apple in October inked a deal with Steven Spielberg's Amblin Television and Comcast's NBC Universal to create new episodes of sci-fi series "Amazing Stories." "Amazing Stories," created by Spielberg, originally ran on NBC from 1985 to 1987.

In November, Apple picked up an untitled "morning show drama" that will star Reese Witherspoon and Jennifer Aniston as morning talk show hosts, examining the cutthroat world of morning TV.

Apple's original content push is being led by former Sony executives Zack Van Amburg and Jamie Erlicht, who joined Apple in June of 2017. Van Amburg and Erlicht, who produced shows like "Breaking Bad," "The Crown," and "Better Call Saul," are running Apple's video programming efforts on a worldwide scale under iTunes chief Eddy Cue.

Apple has been steadily building out its video team in recent months as it continues to pick up shows to better compete with companies like Netflix and Amazon.


Discuss this article
in our forums
... Pubdate: Fri, 15 Dec 2017 09:51:45 PST
Xbox Party Chat Coming Soon to iOS and Android Apps Microsoft this week announced that the beta for its main Xbox iOS app will soon allow testers to enable party chat and speak with friends who are in a party on Xbox One, with a wide launch expected to follow. Those interested can sign up for the Xbox app beta, run through Apple's TestFlight program, on Microsoft's website. The party chat mode is already available on the Android beta of the Xbox app, as spotted on Reddit (via Engadget).



Details on the party chat feature are scarce, but it appears that it will work similarly to Nintendo's
Switch Online mobile app
, although likely won't be as game-specific. Nintendo's app was created due to the fact that the Switch console itself lacks a voice chat feature, so players in online games like Splatoon 2 are required to use the Switch Online app if they want to talk with friends. As of today, Splatoon 2 is still the only game supported in the app, despite numerous other online games being available for Switch, like Mario Kart 8.
For the Xbox app, players will be able to chat with their friends who are playing on Xbox -- or on the mobile app themselves -- even when not at home near their console. Otherwise, the app allows users to view their friend list, send messages, post updates and game clips, purchase games on the store, and more. The
Xbox
app is available to download for free on the iOS App Store [
Direct Link
].
Discuss this article
in our forums
... Pubdate: Fri, 15 Dec 2017 07:45:46 PST
Huawei and Xiaomi Aiming to Rival iPhone in United States With AT&T and Verizon Sales Partnerships Chinese smartphone makers Huawei and Xiaomi are reportedly in discussions with carriers AT&T and Verizon, who may begin selling each company's flagship Android smartphones in the United States as early as next year.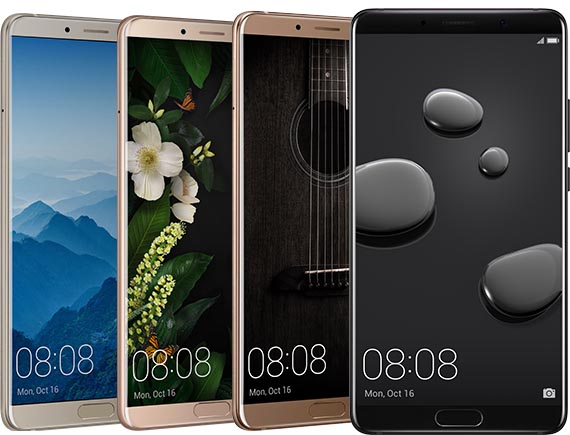 The negotiations are still in progress, and it's possible no final agreements will materialize, according to Bloomberg News.

The news echoes an earlier report from The Information that claimed AT&T has tentatively agreed to sell at least one Huawei smartphone, which was believed to be a high-end model resembling the company's flagship Mate 10 handset.

A partnership with AT&T and/or Verizon would be a major win for Huawei, already the world's third largest smartphone maker by market share behind Samsung and Apple, which dominate the smartphone market in the United States.

Huawei is the most popular smartphone maker in China, and it has aggressively pushed into Europe and Canada, but it has considerably less brand awareness in the United States since no major carriers sell its smartphones in the country. American customers currently have to resort to retailers such as Best Buy, Walmart, or Amazon to purchase a Huawei smartphone.

If it wants to achieve its lofty goal of becoming the largest smartphone maker in the entire world by 2021, Huawei will almost certainly have to secure these types of agreements with AT&T, Verizon, and other carriers.

Huawei remained in third place with an estimated 39.1 million smartphone shipments worldwide last quarter, according to research firm Strategy Analytics, while Apple reported sales of 46.7 million iPhones over that period. In the United States, Huawei held just a 0.2 percent share of the smartphone market as of June 2017, according to Counterpoint Research.

Meanwhile, Xiaomi said it aims to roll out smartphones in the United States within two years. Xiaomi is also considering opening retail stores in the country to increase its brand presence, according to the report.


Discuss this article
in our forums
... Pubdate: Fri, 15 Dec 2017 07:36:01 PST
Free Shipping Day 2017: Hundreds of Online Retailers Offering Free U.S. Shipping and Guaranteed Christmas Delivery In the United States and a select few other countries today is Free Shipping Day, a shopping holiday in which most participating retailers offer free shipping with no minimum purchase required. Although lesser-known than previous shopping events like Black Friday and Cyber Monday, Free Shipping Day is a great opportunity for last-minute shoppers to get orders in ahead of Christmas, because most retailers joining in on the shopping holiday also guarantee delivery by December 24th.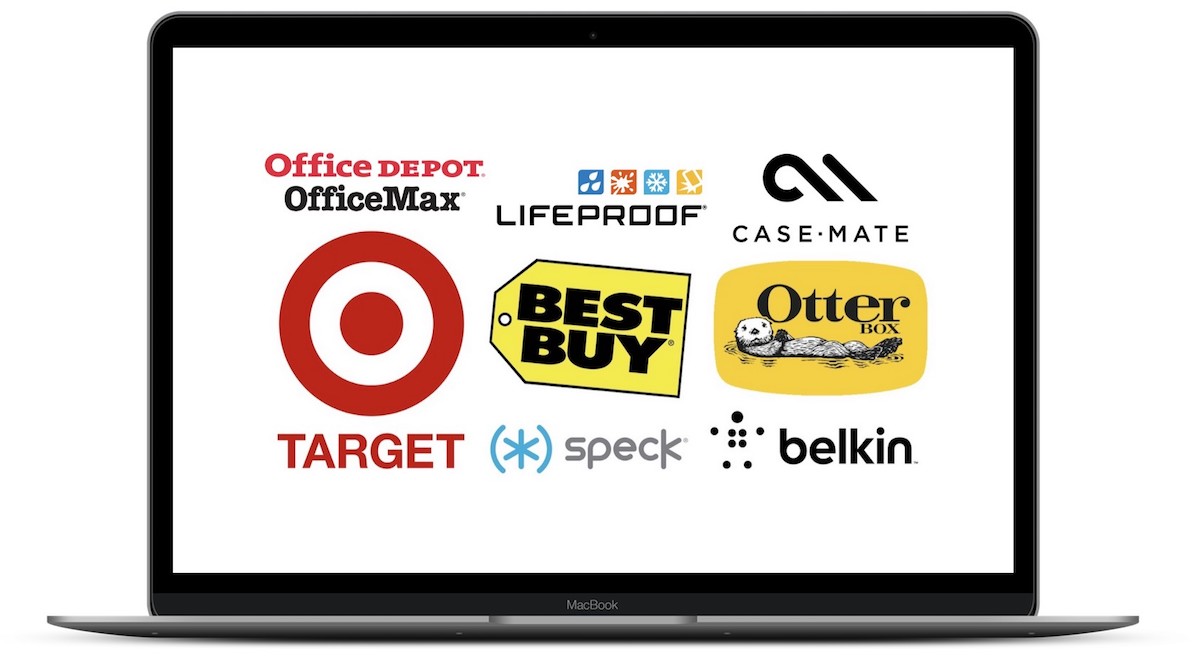 Note: MacRumors is an affiliate partner with some of these vendors. When you click a link and make a purchase, we may receive a small payment, which helps us keep the site running.

Over 900 retailers are participating in the event, so chances are there is a store you might be interested in that you can place an order for free shipping today. Some websites require a code and also go beyond free shipping to offer you discounts and other promotions.

Below we've listed a few places joining in on the event:

Although this is a one-day-only shopping event, some stores are stretching their free shipping and guaranteed Christmas delivery policies further into this weekend and early next week, so make sure to read the promotion and delivery promises at each website you visit for more information.
There are also numerous stores taking part in the event that require a minimum purchase to be made for free shipping to be activated. These include
Amazon
($25 or more),
Walmart
($35 or more),
Verizon
($49 or more),
GameStop
($50 or more), and others that
FreeShippingDay.com
has listed on its website (which is loading slowly today, likely due to high traffic).
As a note for
Apple.com
, the company is offering free next-day delivery on in-stock items ordered by 3 p.m. local time on December 22, so you still have one week from today to get your Apple orders in for Christmas.
Visit our
Deals Roundup
for more sales and promotional offers that might help you out during your holiday shopping.
Discuss this article
in our forums
... Pubdate: Fri, 15 Dec 2017 06:47:03 PST
Apple Continues to Work on All-New Mac Pro With Upgradeable Design With the iMac Pro release dominating headlines on Thursday, we want to highlight that Apple also reiterated some other exciting news for pro customers: a modular Mac Pro is in the works.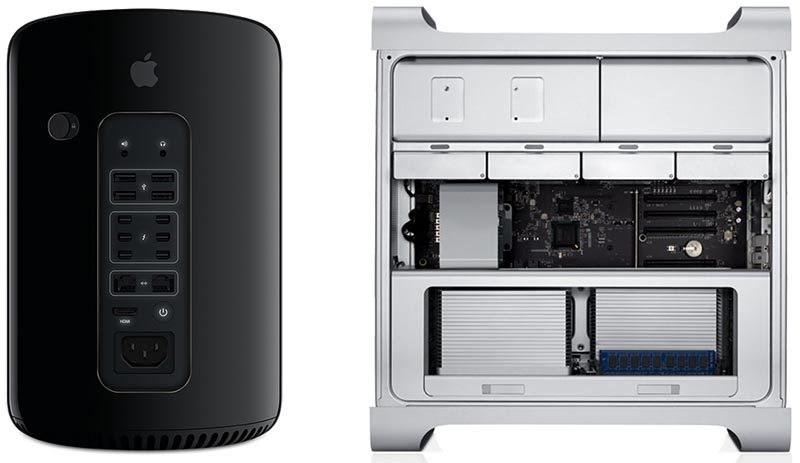 2013 Mac Pro on left vs. 2012 Mac Pro on right
The brief mention came at the very end of Apple's
press release
about the iMac Pro becoming available to order:
In addition to the new iMac Pro, Apple is working on a completely redesigned, next-generation Mac Pro architected for pro customers who need the highest performance, high-throughput system in a modular, upgradeable design, as well as a new high-end pro display.
While this isn't new information, it does let us know that Apple remains committed to an all-new, powerful Mac Pro with an upgradeable design after first
teasing the news
to a group of reporters back in April.
We don't know what the new Mac Pro will look like, but given it will be a modular system, Apple could return to a tower design like the 2006 to 2012 Mac Pro with a case that could be opened with a lever on the back.
The promise that it will be a high-performance, high-throughput system suggests the modular Mac Pro could be even faster than the iMac Pro, which itself is
easily the fastest Mac ever
with workstation-class tech specs.
The maxed-out iMac Pro, for example, costs $13,199 and is equipped with an 18-core 2.3GHz Intel Xeon W-class processor, 4TB of SSD storage, 128GB of ECC RAM, and AMD Radeon Pro Vega 64 graphics with 16GB of HBM2 memory.
It's also good news for customers who were sad to see Apple
discontinue its standalone Thunderbolt Display
, which will be revived in the form of an all-new Apple-branded high-end display geared towards pro customers.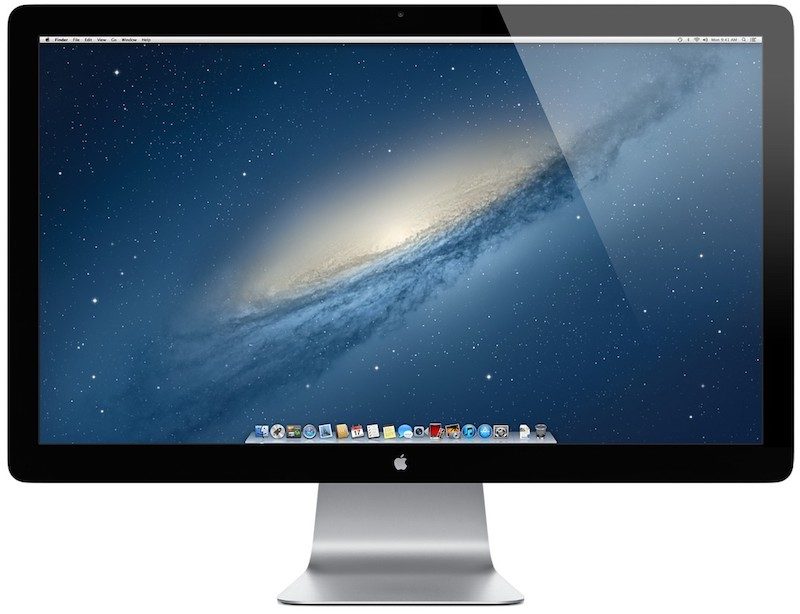 Apple's discontinued Thunderbolt Display
What we also don't know is when the new Mac Pro is coming. Apple only revealed that it wouldn't be ready this year. It could certainly be released at some point in 2018, or it could take a little bit longer—it's anyone's guess right now.
Apple hasn't updated the current Mac Pro in
just shy of four years
, beyond reshuffling some configurations and pricing back in April.
At the time, Apple's software engineering chief Craig Federighi admitted that the 2013 Mac Pro's so-called "trash can" design has a
limited thermal capacity
that doesn't always meet the needs of the most demanding workflows.
"I think we designed ourselves into a bit of a thermal corner, if you will," said Federighi, according to multiple reports.
It isn't often that Apple pre-announces new products in its pipeline, but there were growing concerns the company was no longer focused on professional users, evidently to the point that it felt the need to respond in a big way.
"We're committed to the Mac, we've got great talent on the Mac, both hardware and software, we've got great products planned for the future, and as far as our horizon line can see, the Mac is a core component of the things Apple delivers, including to our pro customers," said Apple's marketing chief Phil Schiller.
Discuss this article
in our forums
... Pubdate: Fri, 15 Dec 2017 05:46:41 PST
Apple Now Selling 0.8m Thunderbolt 3 Cable for $39 Alongside the iMac Pro, Apple today updated its online store to add an Apple-branded 0.8m Thunderbolt 3 cable, which is the first Thunderbolt 3 cable Apple has offered that isn't manufactured by a third-party company.

The cable is priced at $39, which is more expensive than a similar Belkin Thunderbolt 3 cable also available from the Apple website for $29.95.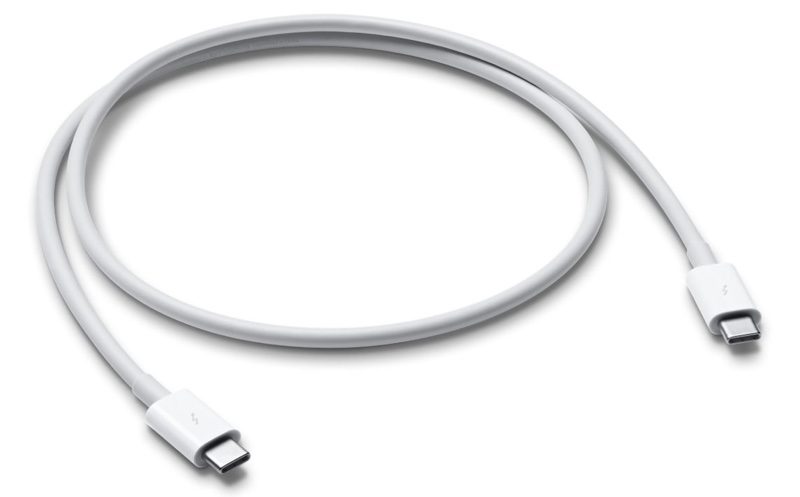 Apple's Thunderbolt 3 cable offers TB3 data transfer speeds up to 40Gb/s and USB 3.1 Gen 2 data transfer speeds of up to 10 Gb/s, along with DisplayPort video output (HBR3) and charging up to 100W.

Aside from a Thunderbolt logo located at either end of the cable, there is no branding. It is, however, designed in the same style as Apple's traditional USB-C and Lightning cables.

The Thunderbolt 3 cable is compatible with all USB-C Thunderbolt 3 Macs, including the latest iMac Pro, iMac, and MacBook Pro models.


Discuss this article
in our forums
... Pubdate: Thu, 14 Dec 2017 17:03:27 PST
Samsung Aiming to Release Smart Speaker to Compete With HomePod in First Half of 2018 Like Apple, Samsung has been working on a smart speaker that will compete with the Amazon Echo and the Google Home, and the South Korean company is aiming to release it in the first half of 2018, reports Bloomberg.

Samsung's smart speaker sounds similar to the HomePod, with a "strong focus" on audio quality. Apple aimed to make the HomePod stand out with sound quality that beats out competitors like the Amazon Echo.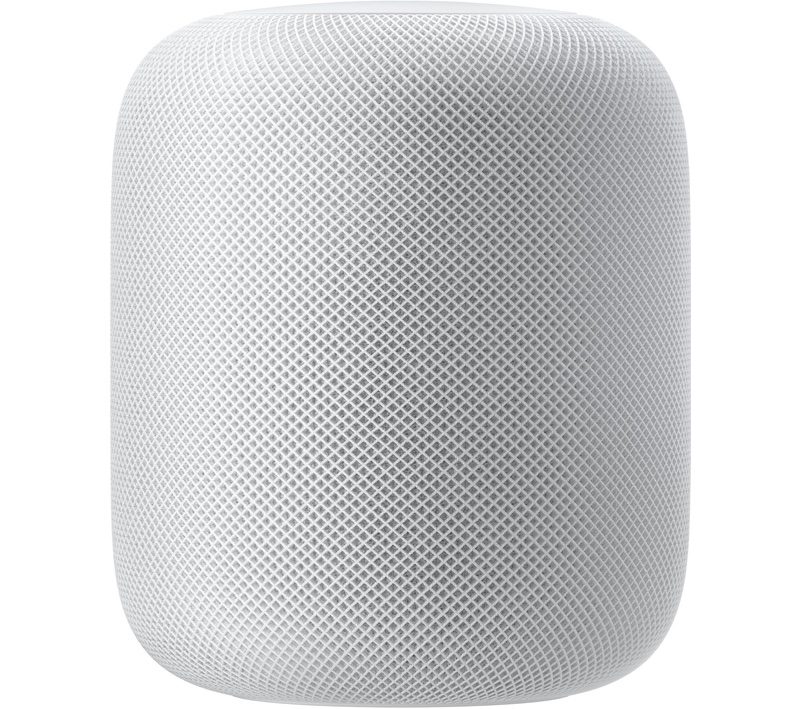 Apple's HomePod
One prototype in testing is said to be "between the size" of the newest Echo and the HomePod. It could come in different colors, including a matte black shade, and it has no screen but offers a light-up area on the top for visual feedback like the HomePod.
Similar to other products, the Samsung smart speaker will be able to control smart home accessories, and it will be controlled via voice assistant. It will feature built-in Bixby support, Samsung's voice-based AI solution.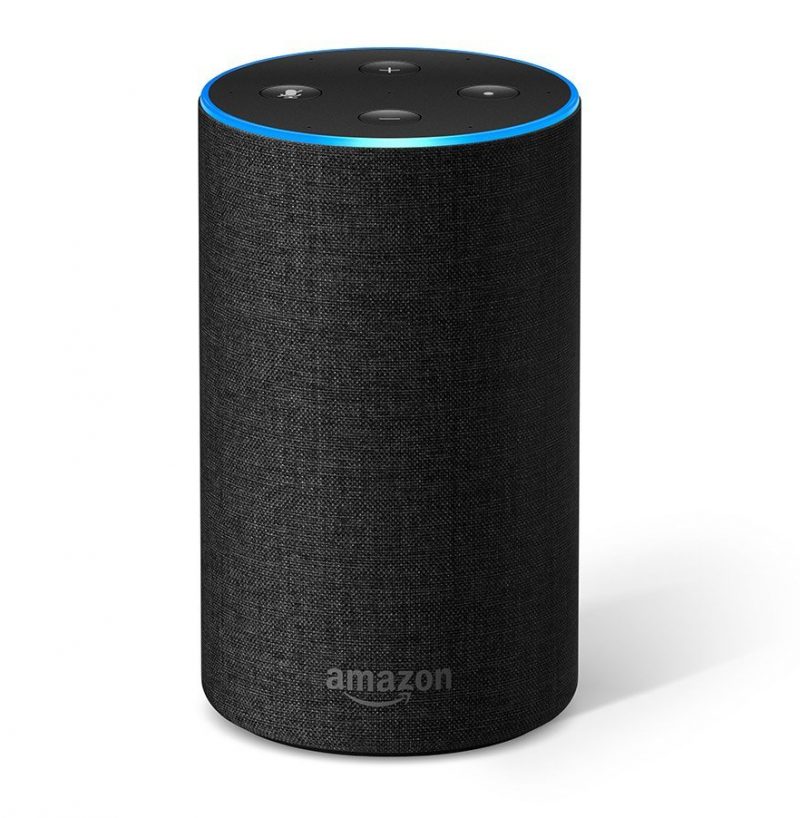 Amazon's latest Echo
Samsung confirmed its work on a smart speaker to compete with the HomePod back
in August of 2017
. At the time, Samsung mobile president DJ Koh said the aim was to provide a "fruitful user experience at home with Samsung devices."
Samsung is considering a price of around $200 for the smart speaker, which would make it more affordable than Apple's $349 HomePod. If Samsung is indeed aiming for an early 2018 release, the smart speaker could come out around the same time as the HomePod.
Apple originally planned to introduce the HomePod in December, but has since delayed its release until 2018.
Discuss this article
in our forums
... Pubdate: Thu, 14 Dec 2017 16:03:32 PST
iMac Pro Will Be Available at Apple Stores by Mid Next Week Apple today made the iMac Pro available to order from its online store, with 8-core and 10-core models shipping in late December, but customers looking to see or purchase one at an Apple Store will have to wait a little bit longer.




MacRumors has learned from a reliable source that Apple will begin selling select iMac Pro configurations at its retail stores by mid next week.

We don't know if all of Apple's retail stores around the world will have in-store stock by mid next week, but it's safe to assume that many locations will have the iMac Pro both on display and available to purchase in limited quantities. We can't confirm when authorized resellers like Best Buy will have iMac Pro availability in stores.

Update: Apple confirmed the iMac Pro will be available at Apple Stores by mid next week at a private media briefing on Wednesday, according to iMore's Rene Ritchie, backing up the information provided to MacRumors.
iMac Pro is an expensive workstation aimed at professional users with demanding workflows, and it is also highly customizable, so many customers may prefer to order from Apple's online store, where exact tech specs, accessories, and software add-ons like Final Cut Pro X can be selected as desired.
iMac Pro starts at $4,999 for a base 8-core model in the United States, with 10-core models available from $5,799. 14-core and 18-core models start at $6,599 and $7,399, but they aren't estimated to ship for 6-8 weeks.
Every configuration has optional upgrades available for storage, memory, and graphics, with prices topping out at $13,199 for a maxed-out, high-end model with an 18-core Intel Xeon processor, 4TB of SSD storage, 128GB of ECC RAM, and AMD Radeon Pro Vega 64 graphics with 16GB of HBM2 memory.
First impressions of the iMac Pro have generally been very positive. YouTube reviewer Marques Brownlee, for example, said the iMac Pro is
very fast and even fairly priced
, although he said its lack of upgradeability is a weakness.
Fortunately, for customers who want upgradeability, Apple today confirmed that it continues to work on a
modular Mac Pro
that will be released alongside a new Apple-branded high-end display. Apple hasn't provided a release date for these products, beyond noting that they won't be available in 2017.
In the meantime, at least the
iMac Pro's RAM will be upgradable
by Apple and Apple Authorized Service Providers. Still, we recommend future-proofing your iMac Pro by choosing tech specs that will meet your needs over the long term.
Discuss this article
in our forums
... Pubdate: Thu, 14 Dec 2017 15:26:23 PST
Apple Launches New Podcast Analytics Beta for Podcasters Apple in June promised to introduce new analytics features for podcasters, providing in-episode analytics options for tracking people listening, where in a podcast listeners stop and skip content, whether ads are skipped, and how long people generally listen for.

Starting today, Apple's podcast analytics feature is rolling out in a beta capacity, reports TechCrunch.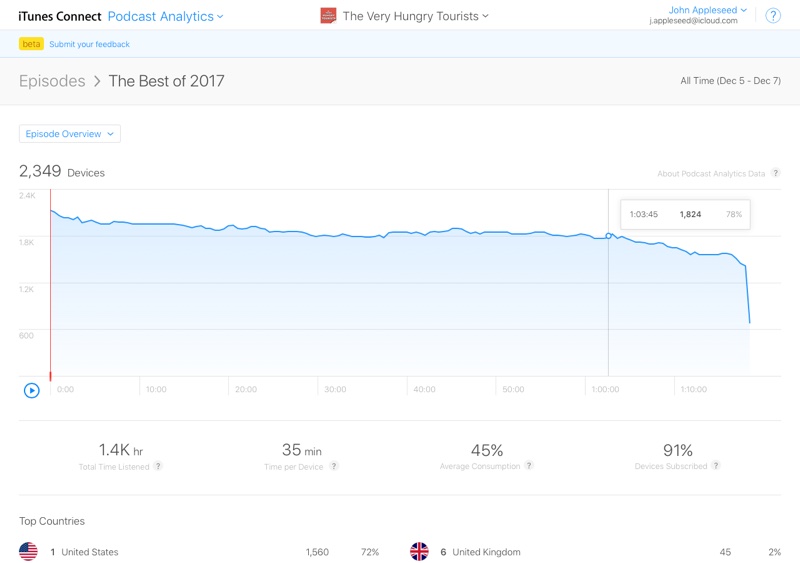 In recent years, podcasts have been growing in popularity, which is what led Apple to finally introduce dedicated analytics tools. Apple also redesigned the Podcasts app entirely in iOS 11, implementing a much improved end user experience with better linearity for podcast episodes.

Apple's new podcasts analytics feature uses anonymized data to make sure user privacy is preserved while also allowing developers access to data that will improve their podcast performance. Data is available from iOS 11 and iTunes 12.7 users.

Podcasters can access the new analytics options for free starting today in iTunes Connect.


Discuss this article
in our forums
... Pubdate: Thu, 14 Dec 2017 13:36:15 PST
---