Feed Provided By MacRumors - News and Rumors
---
Apple Stores Getting All-New 'Lead' and 'Schedule Planner' Positions MacRumors has learned that Apple is introducing two all-new Apple Store positions named Lead and Schedule Planner. Apple today informed existing retail employees that applications open Monday, July 24, although it appears that select stores started interviewing candidates as early as a few weeks ago.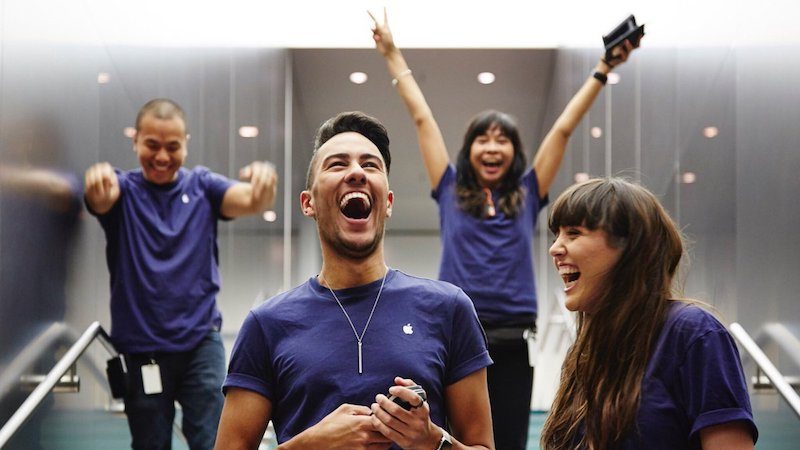 Apple says the Lead position will give team members the chance to learn the ins and outs of running an Apple Store firsthand. The majority of a Lead's time will be spent as the Support Leader on the Floor, responsible for managing employee breaks and zoning in the store, and addressing customer concerns.

Support Leader on the Floor also entails communicating daily objectives, reinforcing store policies, and motivating team members by delivering feedback for career development, according to one employee's LinkedIn profile.

Apple says Leads will also support opening and closing, and perform a number of other administrative responsibilities, suggesting these employees could be key holders, count and balance cash, and be able to perform overrides when necessary. These have typically been duties carried out by the Store Manager.

It appears that Store Managers will continue to perform some of those responsibilities, in addition to HR and store development.

Meanwhile, working closely with Store Leaders, Apple says the majority of a Schedule Planner's time will be spent planning and creating the weekly schedule for the entire store. Schedule Planners will also identify trends and make resourcing recommendations to improve team and customer experiences.


Discuss this article
in our forums
... Pubdate: Fri, 21 Jul 2017 15:18:24 PDT
Review: Elgato's $300 Thunderbolt 3 Dock Offers a Solid Set of Ports in a Slim Design Over the past few months, I've taken a look at a number of Thunderbolt 3 docks that all hit the market around the same time, including models from OWC, CalDigit, Belkin, and Kensington. There's at least one more major player in the market, so today I'm sharing my thoughts on Elgato's $300 Thunderbolt 3 Dock. Elgato's dock has a lot in common with many of its competitors, including a slim horizontal design of brushed aluminum and plastic, an array of ports for expanding the capabilities of your Thunderbolt 3-equipped Mac, and more.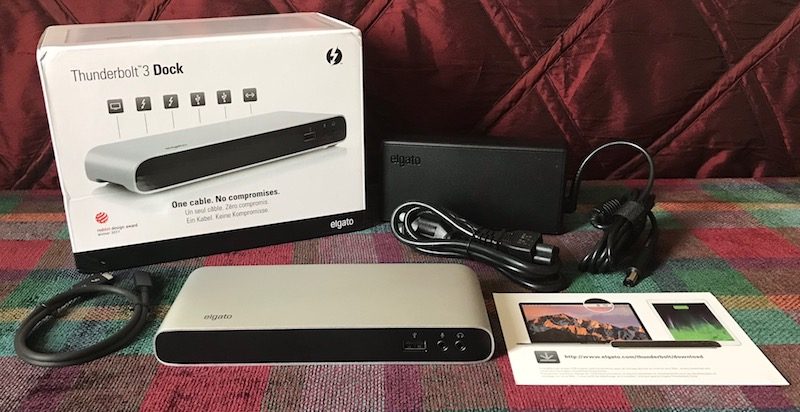 The dock looks nice on a desk, with a black matte plastic front and back wrapped by a brushed aluminum enclosure that's rounded around the sides. A small Elgato wordmark is printed in the front left corner of the dock's top, but it doesn't mar the overall look of the accessory, which remains rather unobtrusive. Measuring just under 8 inches wide, Elgato's dock is slightly narrower than some of the other docks, which to my eye makes it look a bit better sitting on the foot of my LG UltraFine 5K display. Belkin's dock at a little over 8 inches also fits pretty well, but wider docks like OWC's and Kensington's overhang a bit.

Of course, everyone's desk setup is different so variations of around an inch in the width of all of these docks may not be a deal-breaker, but it's worth noting this is the narrowest of the horizontal designs I've tested. At about 3.15 inches deep and an inch high, Elgato's dock is otherwise pretty much on par with competing docks in terms of size.

While the dock itself is slim and weighs just over two thirds of a pound, as with competing docks it has a large external power brick. In fact, it's the exact same power brick used by Belkin and Kensington, but with a small Elgato mark stamped into the top. A 0.5-meter Thunderbolt 3 cable is also included in the box.

Unlike most other docks, Elgato's does not include any LEDs to show whether or not it has an active connection to power or a computer. It's not really an issue, as for the most part a dock is meant to just work when it's plugged in and it's easy to tell whether or not that's the case.

Matching what is becoming standard for the latest docks, Elgato's Thunderbolt 3 Dock supports up to 85 watts of charging power, letting you power even a 15-inch MacBook Pro over the same cable used to transfer data and eliminating the need for a separate power adapter while connected to the dock. Docks such as OWC's at 60 watts may be unable to keep up with the power demands of a 15-inch MacBook Pro under heavy load.




Elgato's dock also has roughly a standard set of ports, with a single USB 3.0 (5 Mbps) Type-A port and a pair of 3.5 mm audio jacks (one mono mic input and one amplified analog stereo output) on the front for easy access. The rear of the dock includes a Gigabit Ethernet port, two more USB 3.0 Type-A ports, a pair of Thunderbolt 3 ports, and a DisplayPort port. My usual complaint of wanting more USB ports such as the five offered on OWC's dock still stands here, but three is the number just about every other manufacturer is going with.




Unlike many other docks, Elgato's supports standalone USB charging, so an iPhone, Apple Watch, or other accessory connected via USB will continue to charge even if the dock isn't connected to a computer or a connected computer is turned off.

I ran a few speed tests using Elgato's dock paired with CalDigit's 10 Gbps USB 3.1 Gen 2 Tuff external SSD and found speeds of around 345 MB/s read and 325 MB/s write through the Type-A USB 3.0 port, which is pretty typical for docks like this but a bit slower than connecting directly to a computer via USB 3.0.




Connecting the drive to one of the dock's Thunderbolt 3 ports using USB-C yielded read and write speeds of around 500 MB/s and 460 MB/s respectively, which is pretty close to the 505/485 MB/s speeds seen connecting directly to a 10 Gbps MacBook Pro. Of course, connecting a drive this way means you no longer have a Thunderbolt 3/USB-C port available for an external display if your setup requires it.

Using a combination of Thunderbolt 3/USB-C, DisplayPort, and appropriate adapters, Elgato's dock can support a single 5K display at 60 Hz or a pair of up to 4K displays at 60 Hz. Elgato has a support document outlining the various display configurations that can be used with the dock.

While Elgato's Thunderbolt 3 Dock works out of the box without the need for any drivers or other software, Elgato does offer a Thunderbolt Dock Utility to add some additional functionality. The utility runs as a simple menu bar app that makes it easy to eject any drives connected to the dock before manually disconnecting them or the dock.




The utility also enables high-power USB support that bumps all USB 3.0 ports to 1.5 A for faster charging while also adding support for Apple's external USB SuperDrive. Once enabled by the utility, high-speed charging does not require the utility to be running and also works if the host computer is sleeping.

At a list price of $300, Elgato's Thunderbolt 3 Dock is competitive with other docks such as CalDigit's TS3 and OWC's dock. Belkin and Kensington come in at $50 more for their docks. At the $300 price point, it would be nice to see some additional features such as more USB ports or an SD card slot. Certain customers might also appreciate eSATA or FireWire ports that are offered by some competitors, although usage of these interfaces continues to shrink.

Elgato's Thunderbolt 3 Dock is available now from Amazon.

Note: Elgato provided the Thunderbolt 3 Dock to MacRumors free of charge for the purposes of this review. No other compensation was received. MacRumors is an affiliate partner with Amazon and may earn commissions on purchases made through links in this article.


Discuss this article
in our forums
... Pubdate: Fri, 21 Jul 2017 12:53:11 PDT
TouchArcade iOS Gaming Roundup: RuneScape, Layton's Mystery Journey, Full Throttle Remastered, and More This week I'm finally allowed to talk about what should be some pretty massive news for iOS gamers who are also old-school MMORPG players: RuneScape for mobile was announced, and it's coming in late 2017 / early 2018 for Android and iOS. If the name RuneScape doesn't ring a bell, it's a browser-based MMORPG that was first released back in 2001. Like EverQuest and Ultima Online, players who were into RuneScape were really into RuneScape. It has even earned Guinness records for the world's largest free MMORPG and the most updated game.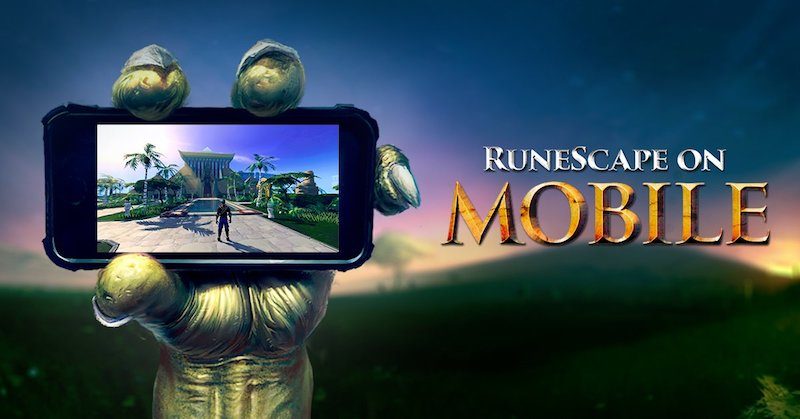 In addition to the RuneScape that has been updated over the years, Old School RuneScape, which is a modern reboot of (as the title might indicate) the old version of the game, is also coming to mobile. For whatever reason, the Old School iteration is far more popular on Reddit than the modern version. I'm ultra-excited for these mobile ports, as RuneScape is deep in the category of games I've heard a lot about, but never really had the time to sit down and play. Being able to get into the game on my phone really lowers that barrier of entry, and better yet, it's totally cross platform and mobile players will be playing the same game on the same servers as the "real" browser and PC client.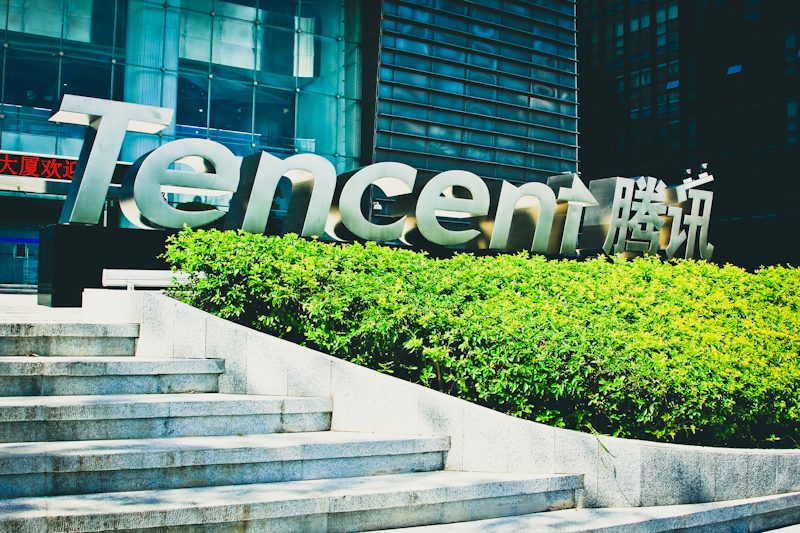 Meanwhile, we've continued to follow the puzzling drama of Honor of Kings versus the Chinese government. It's a scuffle that seems hard to believe as a thing that's really happening. If this is the first you've heard of Honor of Kings, the basic gist is that it's a MOBA by Tencent that is absolutely on fire in China. They've got 200 million active players, and the game accounts for 40 percent of Tencent's total mobile games revenue, which amounted to $883 million generated by the game just in Q1 this year. People play it so much that Tencent has actually put restrictions on just how long you can play it in a single day.

However, amidst legitimate fears of children becoming addicted to such massively online releases, the Chinese government has this week labeled Honor of Kings as 'poison' in the state-run People's Daily paper, and has threatened further action against Tencent to crack down on the influence such games have over vulnerable young gamers. It's a reality that's hard to believe. I typically write off describing games as "addictive" as marketing hyperbole, but in the case of Honor of Kings, this seems to be something the Chinese government is genuinely concerned about.


In other news, San Diego Comic Con is happening right now. While mobile gaming-relevant announcements at the event are typically few and far between, Telltale came out swinging by
announcing a whole slew of sequels
to existing popular series.
Batman
is gaining a second season titled
Batman: The Enemy Within
, which will be released on August 8 for PC and consoles with mobile coming at some point in the future. Additionally, the fabulous
The Walking Dead
by Telltale is moving on to a third and final season cleverly titled
The Walking Dead: The Final Season
. The game will follow the conclusion of Clementine's story, who throughout the series has evolved from a child side-character into the primary protagonist. Last, but not least,
The Wolf Among Us
is also getting a second season, although no details exist beyond the fact that it's coming.
Following up on the world of
Hearthstone
as we rocket towards the release of the upcoming expansion,
Knights of the Frozen Throne
,
a new event has kicked off in game that rewards packs of cards
for the new set. The Frost Festival gives players various quests to complete in game which revolve around competing in
Hearthstone's
limited Arena format. Of course these packs can't be opened until the new set launches next month, but much like the previous Midsummer Fire Festival, participating in The Frost Festival is a great way to get a ton of free stuff in game.
Among the many new iOS games which were released this week is
a totally new entry in the unbelievably fantastic Professor Layton puzzler series
titled
Layton's Mystery Journey
. If you've never played a
Layton
game before, it's a franchise that got its start on the Nintendo DS and features various mysteries which are solved via completing increasingly difficult puzzles.
The release of
Layton's Mystery Journey
on iOS is incredibly significant as the mobile debut actually has arrived before the 3DS version of the game is released outside of Japan. The $15.99 asking price has armchair App Store game pricing economists up in arms, particularly when you consider the inclusion of 15 different IAP unlockable costumes, each coming with their own additional puzzle. In total, with everything unlocked,
Layton
on iOS will run you just shy of $40, which is the same price as the same game on the 3DS.
A
ton of other great games
were released this week as well, including a mobile port of
Full Throttle Remastered
, the bluffing party game
Triple Agent
, a strange WWE-themed deck building clicker titled
WWE Tap Mania
, the grand strategy game
Realpolitiks Mobile
, and
tons
more. It's weeks like this that makes keeping up with iOS gaming incredibly difficult as there are more great games released on the App Store than anyone realistically even has time to play.
Last, but not least, when I posted that
Sorcery!
was free a few weeks ago there were a number of comments posted by readers saying how much they enjoyed it. Well, if that was your first taste of interactive fiction on iOS, there's a
lot
more where that came from. We put together a list of
the best five interactive fiction games
, which has a much broader definition than you might think. Definitely give that a look if you enjoyed
Sorcery!
, or like the idea of playing modern versions of games that play a lot like the old Choose Your Own Adventure novels from when you were a kid.
That's all from me this week, and as always if you appreciate these roundups and are hungry for more information surrounding the world of iOS gaming,
be sure to check out TouchArcade
. We post iOS game news, reviews, previews, guides, and more all week long.
Discuss this article
in our forums
... Pubdate: Fri, 21 Jul 2017 12:20:36 PDT
Verizon Throttling Netflix Traffic as Part of Temporary Video Optimization Test Some Verizon Wireless users this week began noticing throttled streaming speeds when watching content from streaming services like Netflix and YouTube, and Verizon today confirmed to Ars Technica that it has indeed been throttling speeds as "part of a temporary test" of a "new video optimization system."
"We've been doing network testing over the past few days to optimize the performance of video applications on our network," a Verizon spokesperson told Ars. "The testing should be completed shortly. The customer video experience was not affected."
Reports of throttled speeds
first surfaced
on reddit earlier this week, after Verizon users noticed that
Netflix's speed test site
was returning streaming speeds limited to approximately 10Mb/s, while other speed test tools, like Ookla Speedtest, were returning normal results. Similar throttled speeds were also seen when using YouTube and the actual Netflix service.

It
wasn't clear
what was going on until this morning, when Verizon told
Ars Technica
that it was conducting a temporary test of a new optimization system. According to Verizon, the optimization test did not impact actual quality of video, which is true in most cases, but some YouTube users noticed downgraded quality resolved through using a VPN. Other video services, including Verizon's own Go90 video service, are also impacted.
With Netflix, the 10Mb/s limit doesn't impact Netflix video quality when watching on a mobile device, but it has the potential to be an issue when tethering and watching on a device that can stream Netflix's Ultra HD 25Mb/s video. According to Verizon, the video optimization limits are used regardless of whether a user is tethering.
But will that actually harm your Netflix video? Probably not, as long as you're watching on your mobile device and not tethering. Netflix says its Ultra HD quality video can require 25Mbps but that's apparently just for non-mobile devices. For mobile devices, Netflix offers a few quality settings including "Unlimited," which it says "may use 1GB per 20 minutes or more depending on your device and network speeds."
When Verizon introduced its
unlimited streaming data plan
in February of 2017, the company
said
it would not throttle video or manipulate data, and Verizon was noncommittal when asked by
Ars Technica
if the alleged "temporary test" marked a change in policy. "We deliver whatever the content provider gives us," the company said. "We're always looking for ways to optimize our network without impacting our customers' experience."
As
The Verge
points out, what customers experienced appeared to be more of a hard cap than network optimization, raising some questions about Net Neutrality.
Verizon says its testing should be completed shortly, after which speeds will presumably go back to normal.
Discuss this article
in our forums
... Pubdate: Fri, 21 Jul 2017 11:01:10 PDT
Apple Appoints Deirdre O'Brien to New 'Vice President of People' Role Apple today announced that it is promoting Deirdre O'Brien to a new head HR role, "vice president of People." O'Brien, who previously served as vice president of Worldwide Sales and Operations, has been at Apple for nearly 30 years.

According to the news release, O'Brien will lead all HR functions, like talent development, recruiting, benefits, compensation, and business support, plus she'll oversee Apple University, where employees are trained. She will be reporting directly to Apple CEO Tim Cook.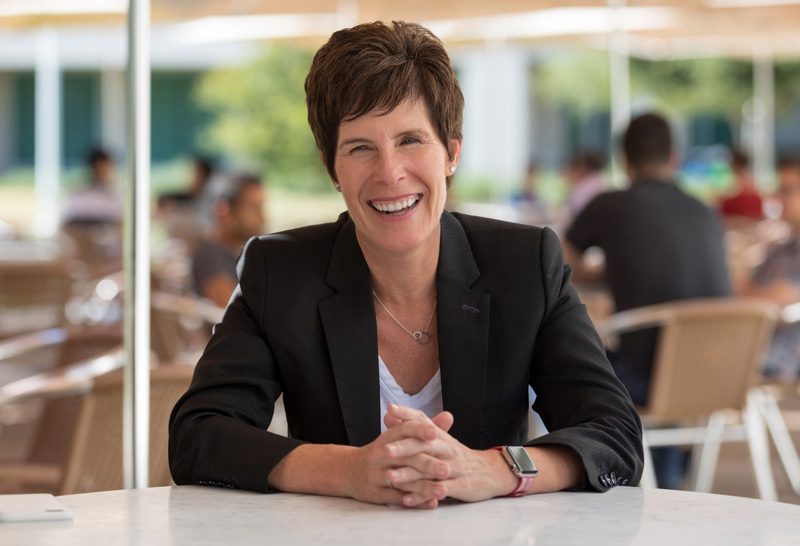 "As long as I've been at Apple, Deirdre has been the glue that bonds our operations, sales, marketing and finance teams to deliver products to our customers," said Tim Cook, Apple's CEO. "Deirdre deeply understands Apple's unique culture and that people join Apple to do the best work of their lives. She is a superb leader and I'm thrilled she will be bringing her experience and talent to this critical role."
O'Brien first joined Apple in 1988 and has had a "key role" in each Apple hardware product launch over the past 20 years. She will start her new position as vice president of People in the fall.
"I love Apple and, like so many of my colleagues, I'm honored to have made it my life's work," said Deirdre. "I'm excited to begin this new chapter, supporting 120,000 incredibly talented people around the world who are motivated to do amazing things every day. It is a privilege to work among such a diverse and talented team, and to help them thrive here at Apple."
Apple has recently taken to announcing high profile hires and promotions on its news site, most recently sharing the hiring of Jamie Erlicht and Zack Van Amburg, two
former Sony Pictures executives
who will lead Apple's original programming efforts, and the promotion of
Isabel Ge Mahe
to Managing Director of Greater China.
Discuss this article
in our forums
... Pubdate: Fri, 21 Jul 2017 10:12:58 PDT
Apple Has Spent Record $2.2 Million Lobbying Trump Administration Over Past Three Months Apple spent an all-time high $2.2 million lobbying Donald Trump's federal government between April 1 and June 30, 2017, according to a disclosure form filed by the Office of the Clerk of the U.S. House of Representatives.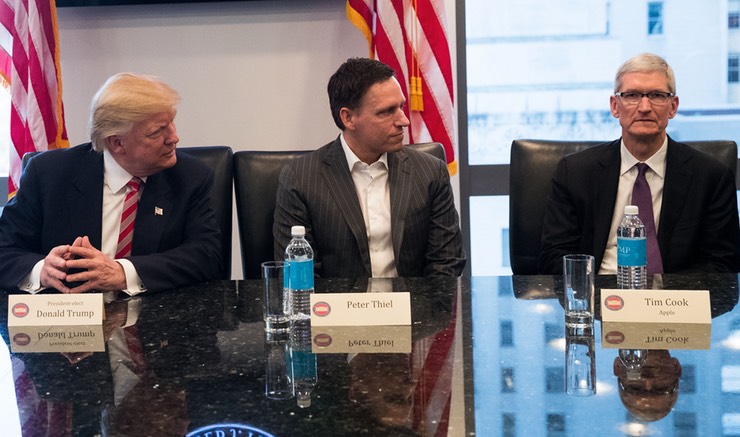 Image: Drew Angerer—Getty Images
That amount is by far the most Apple has ever spent on lobbying in a single quarter, eclipsing the previous record of
nearly $1.4 million
spent during Trump's first three months as President of the United States. Apple has now spent nearly $3.6 million on lobbying during the first six months of his term.
The extra $800,000 that Apple spent between April 1 and June 30 of this year, compared to January 1 to March 31, is its largest ever quarter-over-quarter increase in lobbying expenses. Apple had never increased its lobbying spending by more than $330,000 from one quarter to the next before now.
Apple's surge in spending is perhaps no surprise, as the company has disagreed with Trump on a number of fundamental issues, ranging from his
temporary immigration ban
to
withdrawing from the Paris climate agreement
.
"There are clearly areas where we're not nearly on the same page," said Tim Cook, Apple CEO, in a
recent interview
with
Bloomberg Businessweek
. Nonetheless, Cook has showed a willingness to work with Trump so far.
By comparison, Apple
spent $1.12 million
lobbying between April 1 and June 30 of 2016, the final year of Barack Obama's administration, meaning it has nearly doubled its spending in just one year. Apple spent around $730,000 during the first six months of Obama's presidency, according to 2009
disclosure
forms
.
Apple continued to lobby the government about issues related to corporate tax reform, climate change, diversity in the workplace, green technology, patent reform, privacy, education, accessibility, music licensing, and regulation of mobile medical applications, according to the latest disclosure form.
Apple has gradually increased its lobbying spending over the past decade. In 2007, the final year of George W. Bush's administration, the company spent $1.3 million, compared to nearly $4.7 million in 2016. Apple is well on pace to smash that record this year after spending $3.6 million in the first six months alone.
Note: Due to the political nature of the discussion regarding this topic, the discussion thread is located in our
Politics, Religion, Social Issues
forum. All forum members and site visitors are welcome to read and follow the thread, but posting is limited to forum members with at least 100 posts.
Discuss this article
in our forums
... Pubdate: Fri, 21 Jul 2017 08:54:25 PDT
ARKit Roundup: Turn-by-Turn Directions, Precise Room Measurements, and Pac-Man Since the announcement of Apple's new augmented reality developer platform at WWDC in June, developers have been sharing interesting new AR experiences on iOS devices, including practical applications like measuring tape apps and basic character model demos.

Today, we've rounded up the newest examples of how ARKit could work in real-world scenarios, starting off with a maps addition that could bolster directions in Apple Maps. As with all ARKit demos, today's examples are not confirmed to be the final launch products for augmented reality apps coming down the line, but they are intriguing glimpses into what users can expect when the AR features debut on iOS 11 this fall.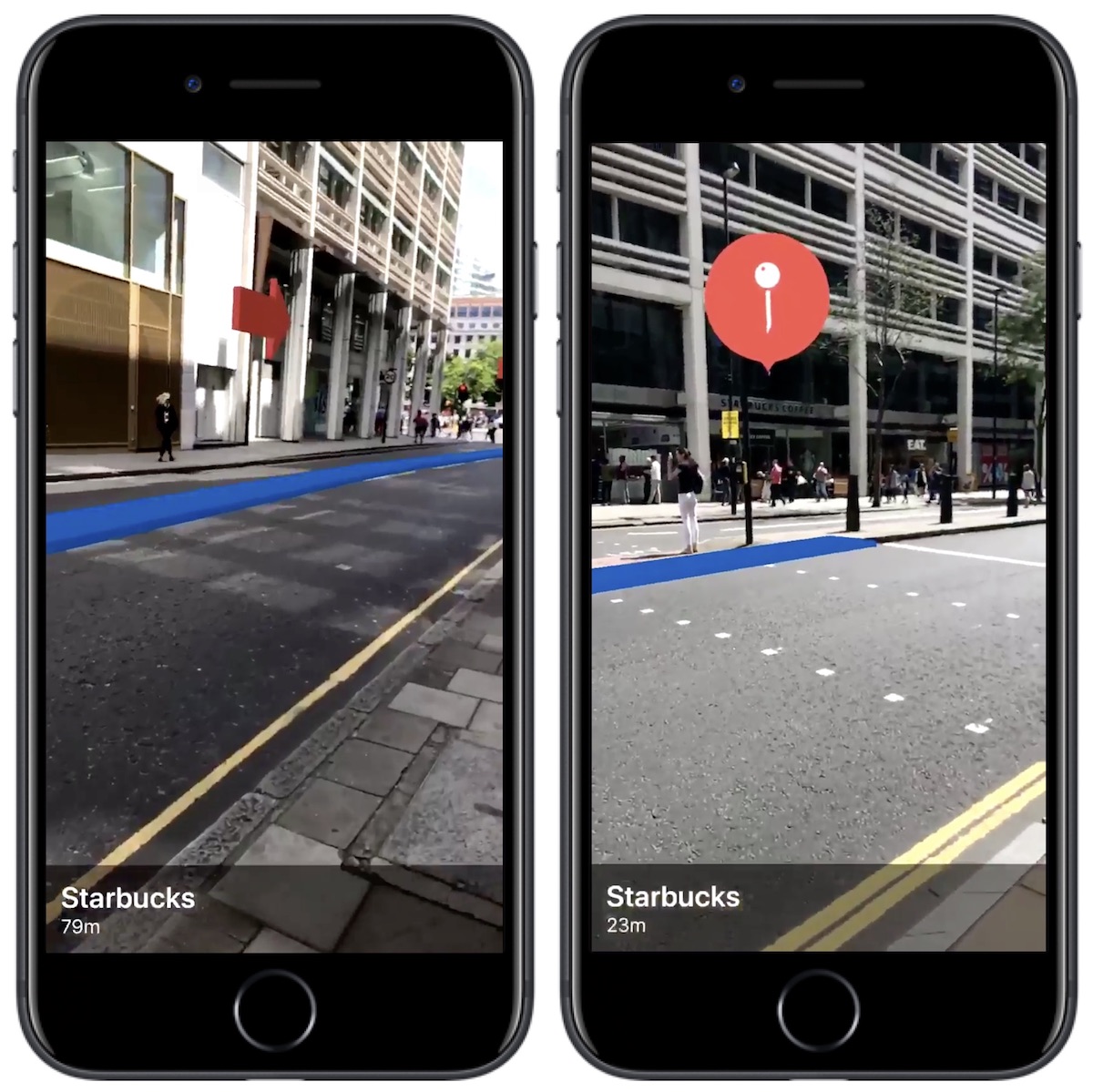 Images via @AndrewProjDent
Shared by iOS developer Andrew Hart on Twitter, the first example of the AR-enhanced maps software
overlays destinations on points of interest
when looked at through the camera of your iPhone or iPad, giving an estimation of how far you are from each location.
Burrowing deeper into getting directions to a specific location, Hart used ARKit and Apple developer framework Core Location -- which lets developers integrate the geographic location and orientation of a device directly into their software -- to create
augmented reality turn-by-turn directions
.
Acquisitions of mapping companies and patent filings dating back to 2009 have long suggested that Apple is
interested in adding AR features into Apple Maps
, but the technology prior to ARKit has likely not been promising enough for such an implementation.
Continuing on the measuring AR app trend, a new tool was
shared on the Made With ARKit Twitter account
recently, allowing users to perform precise square foot measurements of an entire room. The last few measuring apps detailed in
our ARKit roundup in June
centered upon AR-enabled measuring tapes that could only provide distance estimates in a straight line.
For those interested in gaming AR apps, developer Kobi Snir shared a
real-life version of Pac-Man
that uses ARKit to place users directly within the game's maze, filled with dots and ghosts. The players take on the role of Pac-Man, and move around the maze to eat every dot while avoiding the ghosts. Another recent gaming-related ARKit example
showcased what Minecraft would look like
in the real world.
Games have been a core part of ARKit from the day it was announced, with Apple's senior vice president of Software Engineering Craig Federighi touting
Pokémon Go
as one of the first apps that will
receive ARKit-related enhancements
this fall. "The Pokémon is so real, he's right there on the ground," Federighi said at WWDC. "As the ball bounces, it actually bounces right there in the real environment. It's AR like you've never seen it before."
Of course, these are just a handful of recent examples of ARKit that developers have shared. Others include a
graffiti doodling app
,
a shopping app
(similar to
IKEA's planned ARKit app
), and
an inter-dimensional portal
. Apple CEO Tim Cook has said AR makes him so excited that he just wants to "yell out and scream," telling
Bloomberg Businessweek
last month that, "When people begin to see what's possible, it's going to get them very excited—like we are, like we've been."
Discuss this article
in our forums
... Pubdate: Fri, 21 Jul 2017 08:43:27 PDT
New Editorial Content Begins Appearing Within App Store on iOS 11 Beta A few testers on the iOS 11 beta have noticed that new editorial content appeared within the App Store this week, related to information about HBO NOW, Pokémon Go, and new App of the Day and Game of the Day cards. MacRumors forum member mariusignorello posted about the new content recently, pointing out other changes as well, like updated carousels on the Apps and Games tabs. Previously, the App Store on iOS 11 remained on the date of Monday, June 26 for many users without any new content added.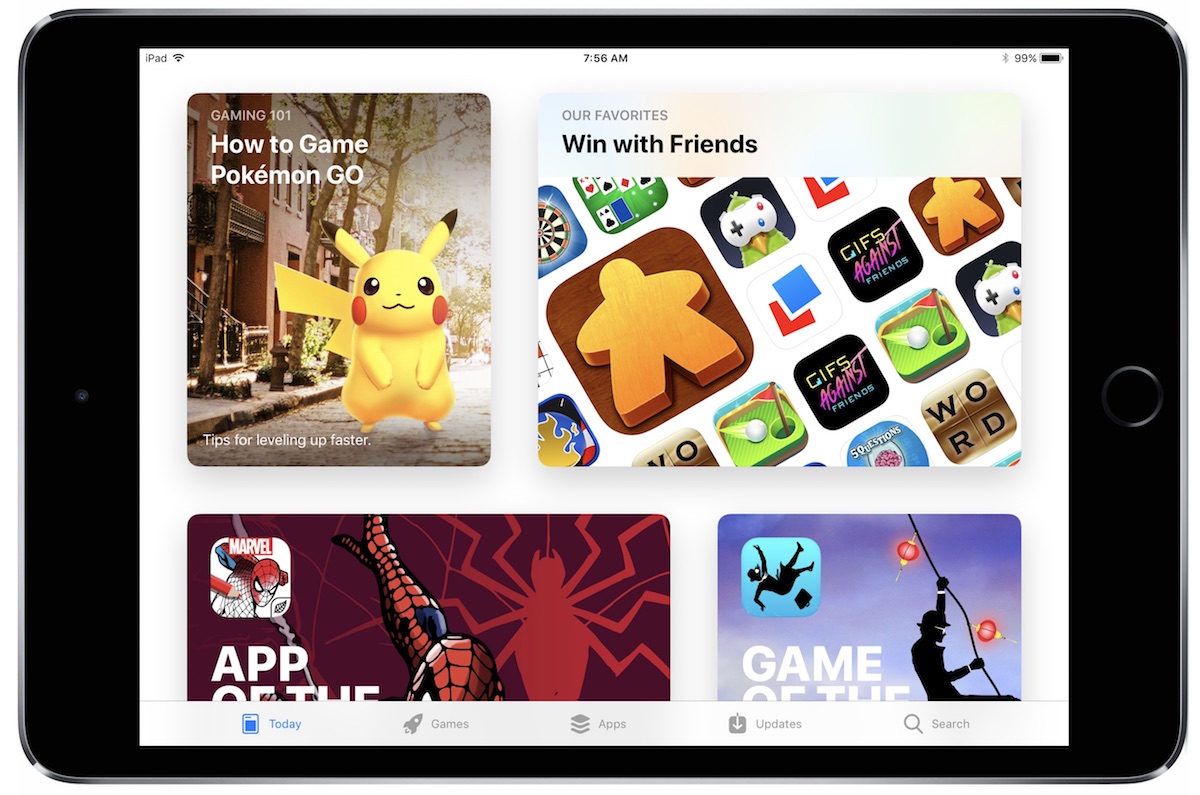 One of the major new additions to the App Store's Today tab on the iOS 11 beta is a How To guide for "The Best Way to Binge Game of Thrones." In the article, the editors discuss the popularity of the HBO series, and go on to list four of their favorite moments from the show so far. Each moment gets a description of where users can find it in each season and episode, as well as a spoiler-filled description of what goes down. When they're done reading, the bottom of the card links readers to the HBO NOW app on the App Store.

The second article is gaming-focused, giving App Store browsers a Gaming 101 guide on "How to Game: Pokémon Go." The article includes "tips for leveling up faster," and includes four total tips surrounding Pokémon evolution, capture mechanics, and daily streaks. Like the Game of Thrones card, the bottom of the Pokémon Go tips card links readers to the App Store page for the game, as well as a share sheet to send the story to someone via Messages, e-mail, Twitter, and more.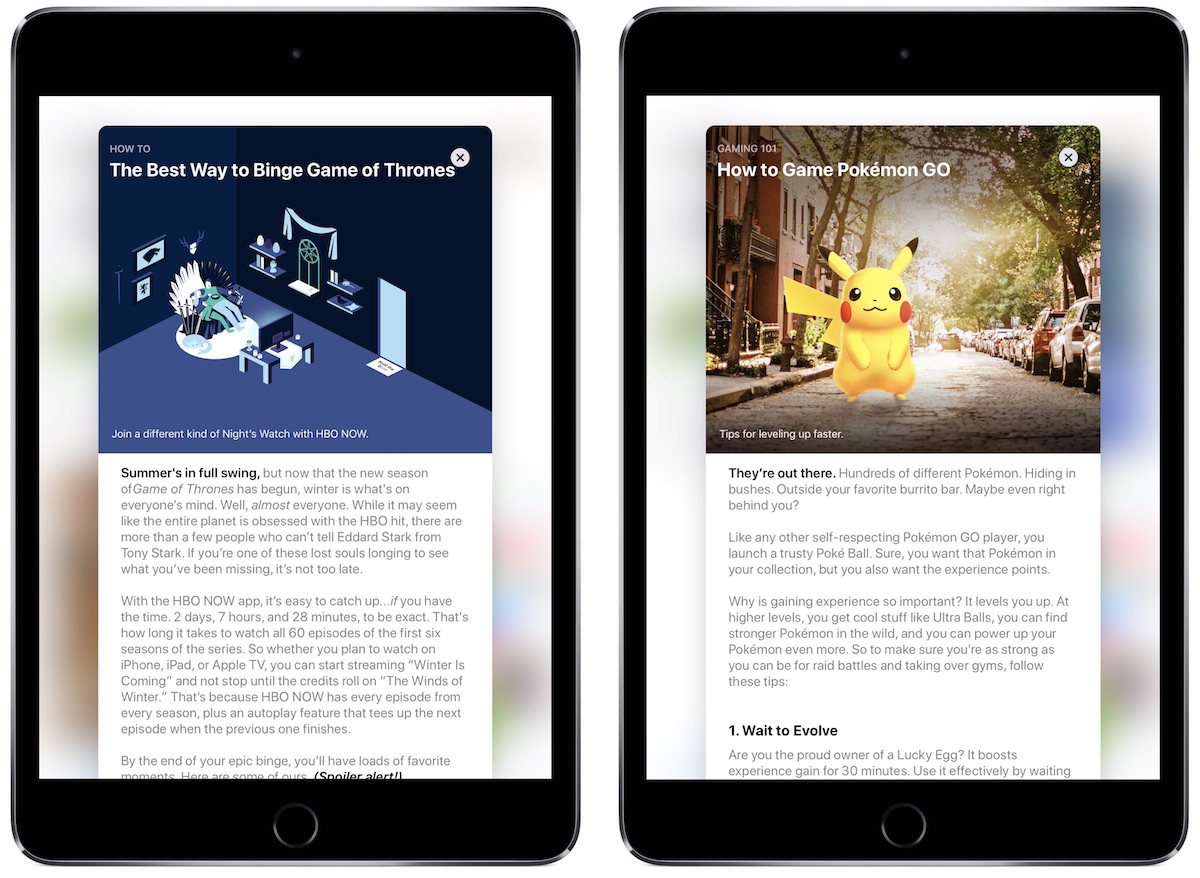 There's a new "Our Favorites" app collection card, which encourages readers to download a few gaming apps that are focused on playing with friends since they all have in-game chat or work as a Messages app. This story is much shorter than the previous ones, focusing more on providing readers with a straightforward list of apps following a brief description of what the collection is about.

The last pieces of new content include new App of the Day and Game of the Day cards. The App of the Day celebrates the release of Spider-Man: Homecoming and Comic-Con in San Diego with a digital coloring book app called Marvel: Color Your Own. The editors give a brief description of the app, as well as a promotion for using Apple Pencil to get the most out of coloring in the Marvel characters. The same setup is seen in Game of the Day, which is currently an app called Framed 2.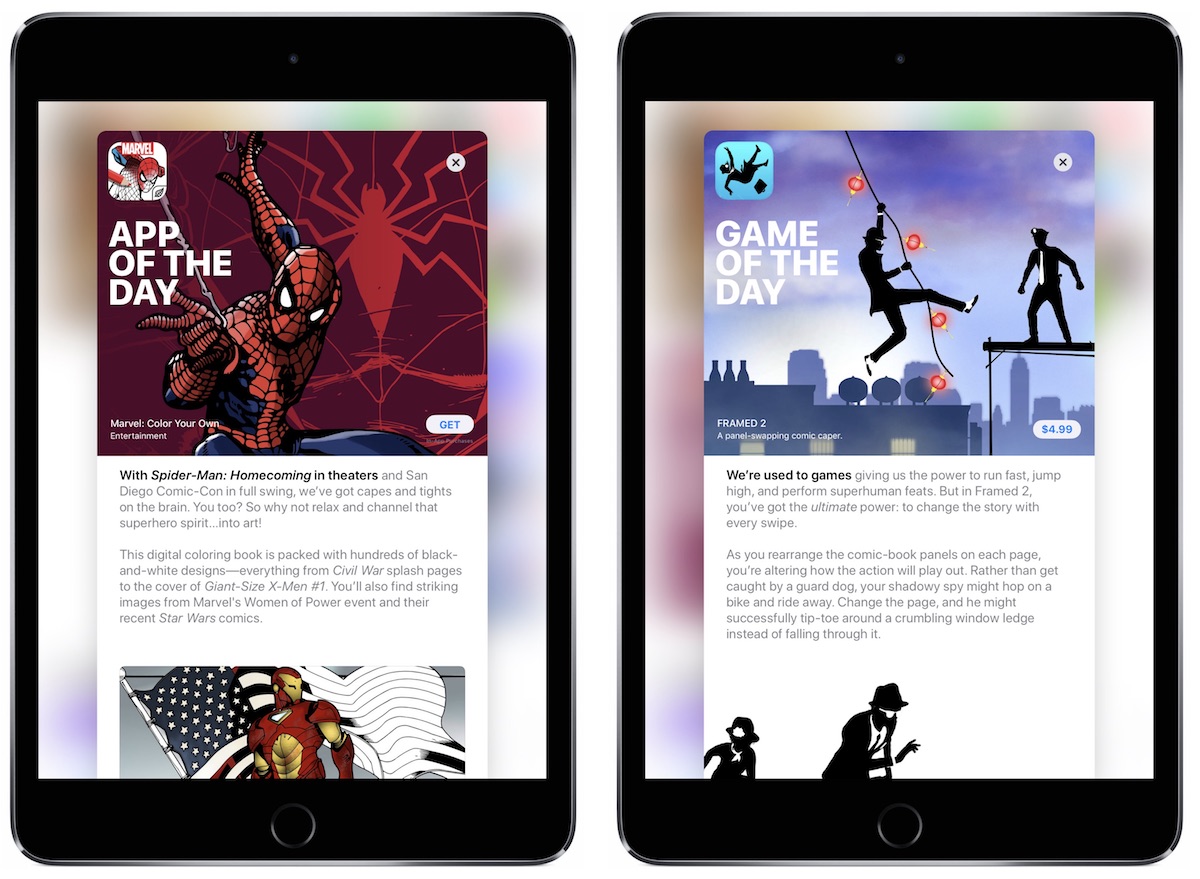 Apple unveiled the iOS 11 App Store redesign on June 5 during its WWDC keynote, showcasing the new look as a way to unify the App Store's design with other iOS 11 apps, and making it easier for users to browse and find new apps. During the presentation, Apple senior VP of worldwide marketing, Phil Schiller, said that, "We are taking everything we've learned from the App Store over the past nine years and putting it into a stunning new design. Every element of the new App Store is richer, more beautiful and more engaging."

Take a closer look at the redesigned App Store on iOS 11 with our hands-on preview.


Discuss this article
in our forums
... Pubdate: Fri, 21 Jul 2017 06:33:37 PDT
Wisconsin Resident Sues Apple For Over $75,000, Claims Defective iPhone Caused House Fire Wisconsin resident Xai Thao and her home insurance provider State Farm have jointly sued Apple for over $75,000 this week, claiming the company sold Thao a defective and dangerous iPhone 4s that started a fire in her home last year.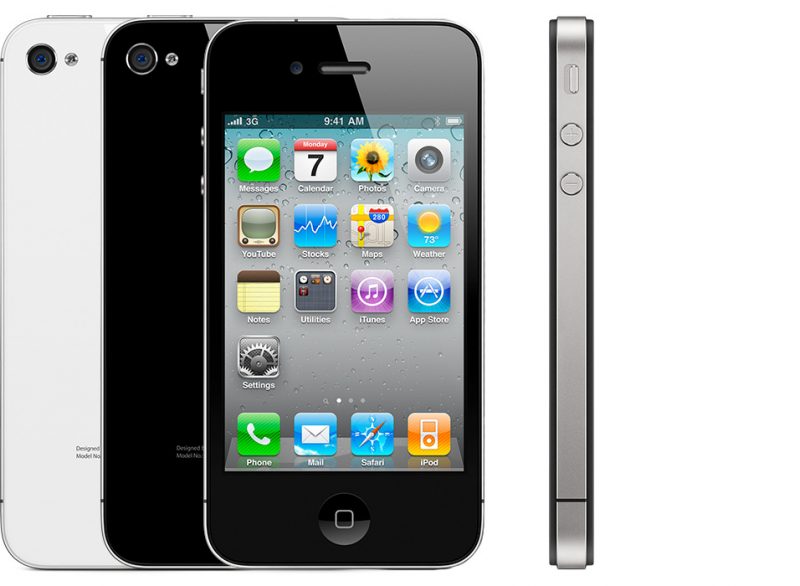 The lawsuit, filed in U.S. district court, alleges the house fire was the direct result of the iPhone's battery short-circuiting and heating up. Thao nor anyone else ever changed the battery in the iPhone, according to the complaint.
On or about April 1, 2016, the iPhone failed, starting a fire in Thao's home. Preliminary investigations show evidence of a significant and localized heating event in the battery area of the iPhone as well as remnants of internal shorting, indicating that an internal failure of the iPhone's battery caused the fire.
The complaint reiterates that the design, manufacture, and sale of the iPhone 4s created a "dangerous, unsafe, and defective" condition.
If designed improperly, lithium-ion batteries do have the potential of short-circuiting and catching fire, as Samsung learned the hard way with its recalled Galaxy Note7 last year. But, that hasn't been a widespread issue with the iPhone 4s since it launched in 2011, so this is certainly an isolated incident.
Thao and State Farm are seeking at least $75,000 in damages from Apple, but the exact amount is to be determined if and when the case is heard.
Discuss this article
in our forums
... Pubdate: Fri, 21 Jul 2017 06:06:01 PDT
Firefox 8.0 for iOS Brings New Tab Experience, Night Mode, and QR Code Reader Mozilla has released Firefox 8.0 for iOS with several notable new features including a Night Mode, a built-in QR code reader, and a redesigned tab experience.

Changes to the web browser's tabs mean users now see recently visited sites whenever they open up a new one, combined with highlights from previous web visits. Mozilla says this change in particular will be rolled out to users gradually over the next few weeks.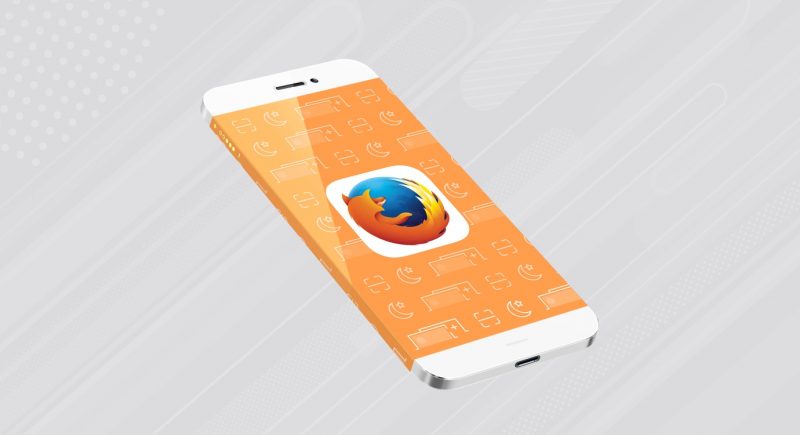 As for the new Night Mode, this refers to a web page brightness dimming feature for easier reading in dark environments, rather than a darkened interface as such.

Version 8.0 of the browser also introduces Feature Recommendations, which are basically hints and time-saving tips to help users improve their Firefox experience. In addition, it's also now possible to send a web page or tab to another Firefox-synced device, across both desktop and mobile devices.

Other smaller tweaks to the app include yMail as one of the supported email clients, the password manager now has improved login page detection, and when users copy a link Firefox will now prompt them to open it, rather than having to paste it in manually.

Firefox 8.0 web browser is a free download for iPhone and iPad available on the App Store. [Direct Link]


Discuss this article
in our forums
... Pubdate: Fri, 21 Jul 2017 02:18:47 PDT
Report Claims LG Will Be Sole Supplier of Batteries for Next Year's 'iPhone 9' LG Chemical will be the sole supplier of batteries for Apple's "iPhone 9" next year, according to The Korea Economic Daily. If the report is accurate, the South Korean firm has scored a big win, since Apple usually takes a multi-vendor approach when it comes to sourcing batteries for its iPhones.

Citing industry insiders, the newspaper said LG has made a sizable investment to bolster the capability of its facilities and that production of the batteries would begin in 2018.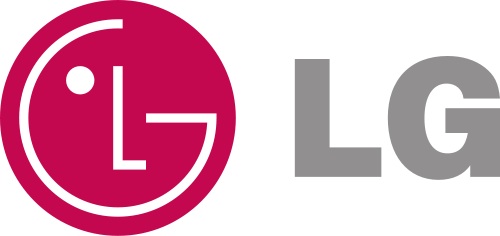 "LG has invested hundred of billions of Korean won for related facilities and plans to start mass production from early next year," the Korean-language report quoted a source in the chemical industry as saying.
The report added that the battery LG will produce for the so-called "iPhone 9" is L-shaped, a design that's also previously been tipped for
this year's OLED "iPhone 8"
and should allow for better battery life.
The L-shape, which is bent at the bottom, represents an increase in size over current rectangular iPhone batteries and depends on the PCB mainboard being more compact to make space for it. Today's report also claims the altered shape is expected to result in faster charging speeds.
A
report in May
claimed the iPhone 9 will launch in two 5.28-inch and 6.46-inch OLED variants, with Samsung expected to be the supplier for the OLED displays.
(Via
CNBC
.)
Discuss this article
in our forums
... Pubdate: Fri, 21 Jul 2017 01:38:08 PDT
Tech Group Representing Samsung, Google, Microsoft and More Supports Apple in Qualcomm Fight The Computer & Communications Industry Association, a lobbying group that represents Google, eBay, Amazon, Microsoft, Facebook, Netflix, Intel, Samsung, and other tech companies today asked the United States International Trade Commission to reject Qualcomm's request for an import ban on select iPhone and iPad models.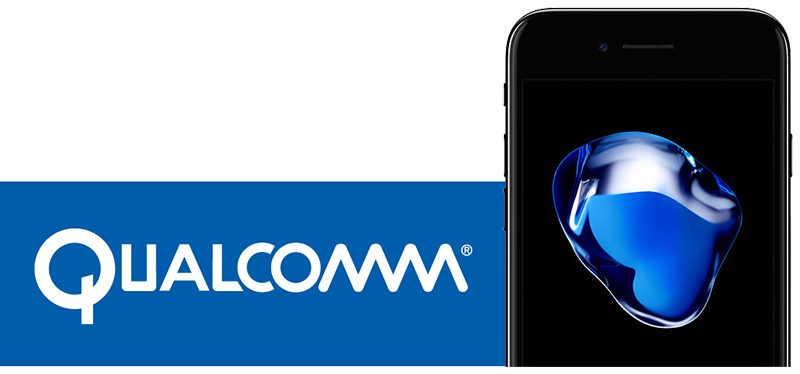 According to the CCIA, preventing Apple from importing iPhones made abroad would result in harm to consumers by enabling Qualcomm's anti-competitive behavior. CCIA President & CEO Ed Black gave the following statement on the issue:
"Qualcomm is already using its dominant position to pressure competitors and tax competing products. If the ITC were to grant this exclusion order, it would help Qualcomm use its monopoly power for further leverage against Apple, and allow them to drive up prices on consumer devices.

"What's at stake here is certainly the availability of iPhones and other smartphones at better prices. But even more critical is the principle of open competition that has been historically important to US economic success. The ITC has a choice whether to further reward anti-competitive behavior - or to reject this anti-free market, anti-consumer request."
In its
ongoing legal battle with Apple
, Qualcomm in early July
asked the U.S. ITC
to block imports of select iPhone and iPad models that use Intel modem chips instead of Qualcomm chips.
Qualcomm requested the partial ban as part of a patent lawsuit that claims Apple devices infringe on six Qualcomm patents related to carrier aggregation and technologies designed to allow iPhones to save battery life while charging.
The lawsuit and import ban request were both filed in retaliation for an ongoing royalty dispute between the two companies, which saw
Apple sue Qualcomm
back in January for charging unfair royalties and refusing to pay quarterly rebates. Since that date, the legal fight between the two companies has continued to escalate.
Discuss this article
in our forums
... Pubdate: Thu, 20 Jul 2017 17:27:00 PDT
Puzzle Game 'Yankai's Triangle' Available for Free as Apple's App of the Week Puzzle game Yankai's Triangle was named Apple's App of the Week, making it free to download for the next seven days. This is the first time the game has been made available for free since it was released in November of 2016.


Yankai's Triangle is, as the name suggests, a puzzle game based on triangles. The idea is to tap on different colored triangles to rotate them into a triangle shape to solve puzzles. From the App Store Editors:
This deceptively simple puzzle game is pure Pythagorean pleasure. Rotating multicolored triangular puzzle pieces to snap them together with their mates is dead simple at first, but when layer after layer of triangles are in the mix, we truly come to respect the power of three. Bright hues and funny sound effects help seal the deal--you might even say it's very acute.
Yankai's Triangle features leaderboards, achievements, an option for colorblind players, a time-based scoring system, and no in-app purchases.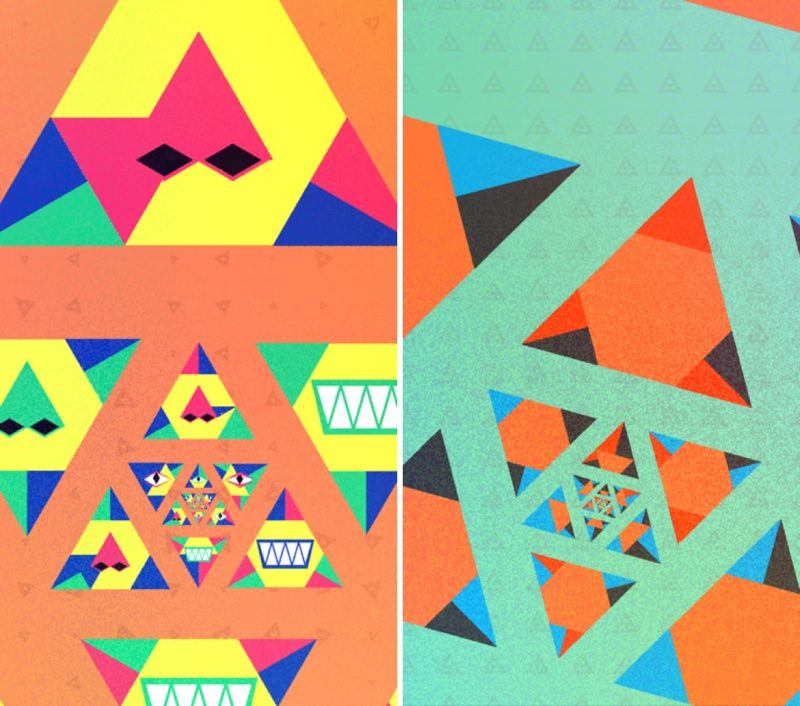 Yankai's Triangle
can be downloaded from the App Store for free for the next seven days, after which a new App of the Week will be chosen. [
Direct Link
]
Discuss this article
in our forums
... Pubdate: Thu, 20 Jul 2017 16:10:21 PDT
Samsung's Galaxy Note 8 Expected to Debut at Upcoming August 23 Event Samsung today sent out invitations announcing an upcoming Unpacked event set to be held on August 23 in New York City.

The South Korean company is widely expected to introduce its next-generation Galaxy Note device at the event, with the new smartphone hinted at through a "Do Bigger Things" slogan and a stylized image of an S Pen next to a smartphone-sized device.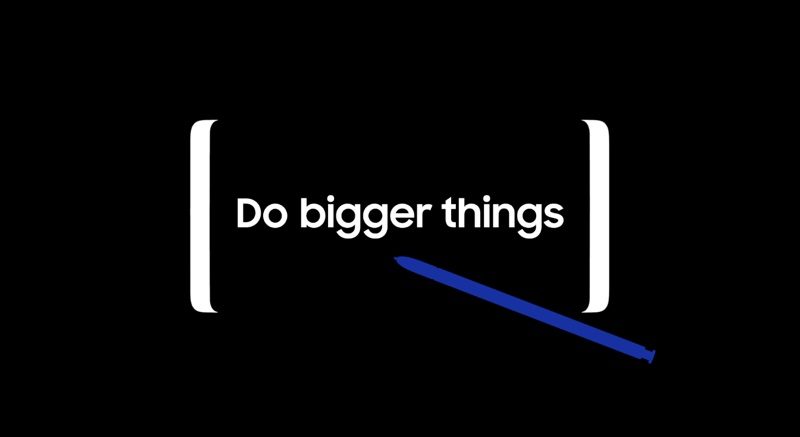 Rumors suggest the upcoming Galaxy Note 8 will feature a design that's similar to the existing Galaxy S8 with thin bezels, rounded corners, and a 12-megapixel dual-lens camera system. It is expected to feature a larger curved display than the Galaxy S8 and S8 Plus, measuring in at 6.3 inches.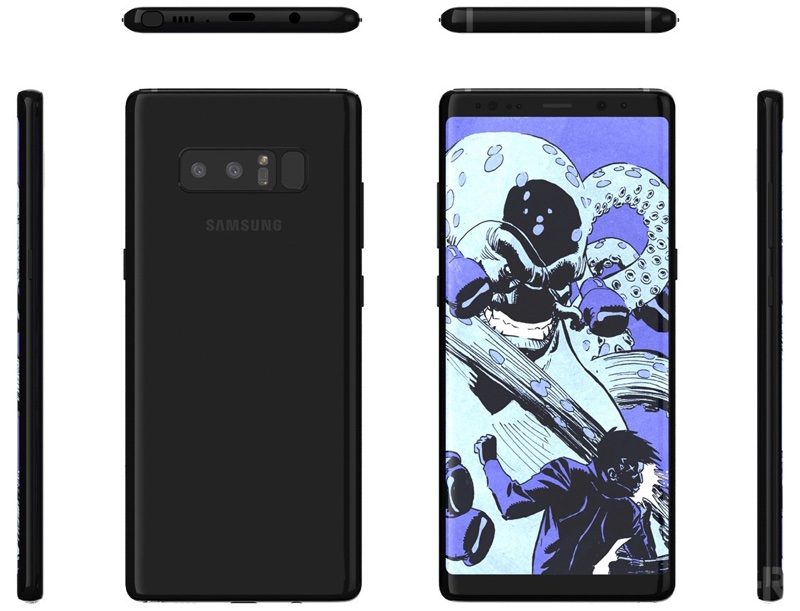 Galaxy Note 8 rendering via BGR


Other features may include Bixby integration, 6GB RAM, an upgraded S Pen, iris scanning functionality, and a rear-mounted fingerprint scanner.

Samsung's upcoming Galaxy Note device will be the first since the ill-fated Galaxy Note 7, which the company was forced to recall after exploding batteries caused problems in both original Note 7 devices and their replacements.

The recall and the exploding Note 7 devices were highly publicized, even leading to an FAA ban that prevented them from being carried on airplanes. The debacle cost Samsung up to $5.4 billion, but Samsung is reportedly intent on continuing to use the Note brand despite the incident.


To avoid future problems and to assuage customer fears, Samsung
has implemented
an 8-Point Battery Safety Check procedure that involves putting all batteries used in Samsung devices through "extreme testing, inside and out, followed by careful inspection by X-ray and the human eye."
Samsung's Galaxy Note 8 will come just a few weeks before Apple is expected to introduce its highly anticipated iPhone 8, which is rumored to feature an edge-to-edge OLED display, a vertical dual-lens rear camera, a faster A11 processor, and a front-facing camera equipped with 3D sensors to enable AR and facial recognition features.
Discuss this article
in our forums
... Pubdate: Thu, 20 Jul 2017 15:38:05 PDT
Google Play Music iOS App Now Supports CarPlay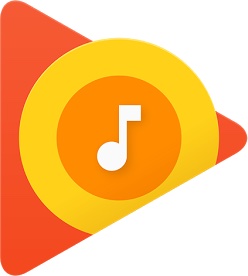 Google's music subscription service, Google Play Music, now has a dedicated CarPlay app available, according to comments shared on reddit. That means Google Play Music users who own a vehicle equipped with CarPlay can access their music directly through the CarPlay interface when an iPhone is connected to the car.

The Google Play Music CarPlay app is sectioned off into Home, Recents, Music Library, and Stations, giving subscribers access to recommendations, their own custom playlists, radio selections, and more.

Google Play Music is the first Google-made app to be available for CarPlay, and it joins music apps from services like Pandora, Amazon, and Spotify.

Google Play Music allows users to store up to 50,000 songs and listen to ad-supported radio stations for free. With a premium account, priced at $9.99 per month, users can listen to more than 40 million on-demand streaming songs without advertisements.

Google Play Music can be downloaded from the App Store for free. [Direct Link]


Discuss this article
in our forums
... Pubdate: Thu, 20 Jul 2017 15:05:37 PDT
Apple May Replace Some Original Apple Watch Models in Need of Repair With Series 1 Models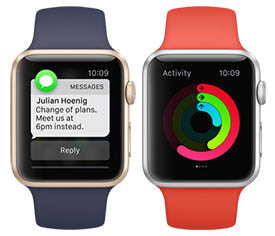 Apple today informed retail store employees and Apple Authorized Service Providers that some original first-generation Apple Watch models that require repairs can be replaced with Series 1 Apple Watch models.

The substitutions are limited to aluminum Apple Watch models in Silver, Space Gray, Gold, and Rose Gold, and are only available in some countries, which were not specified in Apple's directive.
In some countries, Apple Watch Aluminum (1st generation) parts (in all colors) may be substituted with Apple Watch Aluminum (Series 1) parts. The parts substitution should now be working properly in MobileGenius and Repair Central.
Apple Watch Series 1 models, which were introduced alongside the Series 2 Apple Watch in September of 2016, are nearly identical to original Apple Watch models, with the exception of the processor. In Series 1 Apple Watch models, there's an upgraded dual-core S1P chip, which is similar to the S2 chip in the Series 2 but without GPS capabilities.
Original Apple Watch models are no longer covered by Apple's one-year warranty, but customers who purchased AppleCare for their watches are still eligible for no-cost repairs of manufacturing issues for two years from the date of purchase.
Discuss this article
in our forums
... Pubdate: Thu, 20 Jul 2017 13:42:42 PDT
Apple Music to Feature Exclusive Arcade Fire Live Performance on July 27 Apple today announced that it will feature a live global performance of popular Canadian indie band Arcade Fire on Friday, July 27 at 5:30 p.m. Pacific Time.

Arcade Fire is promoting its upcoming album, Everything Now, which is set to be released on July 28, a day after the live Apple performance.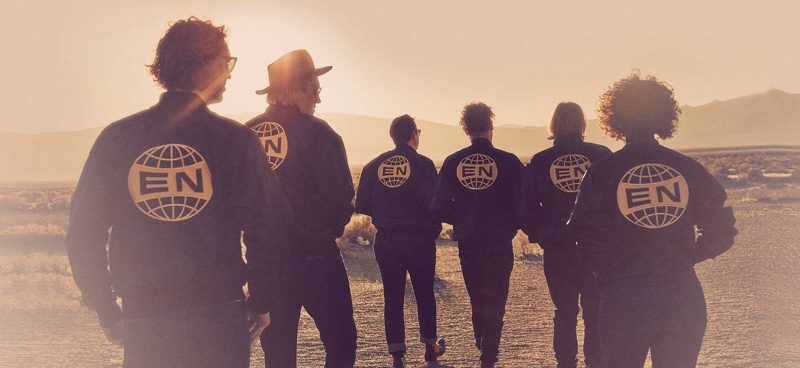 Several songs from the new album have already been released and are available on Apple Music, including the popular Everything Now single, which came out in June.


Outside of the
annual Apple Music Festival
, Apple has not featured many exclusive live concert performances, but the company has been pursuing exclusive content aggressively since launch.
Apple has purchased the rights to several documentaries that are exclusive to Apple Music, including
Can't Stop Won't Stop
featuring Sean Combs, and
Kygo: Stole the Show
, and it has had several exclusive album releases with artists like Frank Ocean, Drake, and Taylor Swift.
Discuss this article
in our forums
... Pubdate: Thu, 20 Jul 2017 10:52:18 PDT
Apple Updates 'Clips' Video App With Disney Characters, New Graphics Overlays Apple today updated its video creation app Clips with a handful of new features, introducing new graphic overlay options and support for Disney and Pixar characters.

Clips, first released back in April, is designed to let users combine several video clips, images, and photos with voice-based titles, music, filters, and graphics to create videos that can be shared in Messages and via social networks.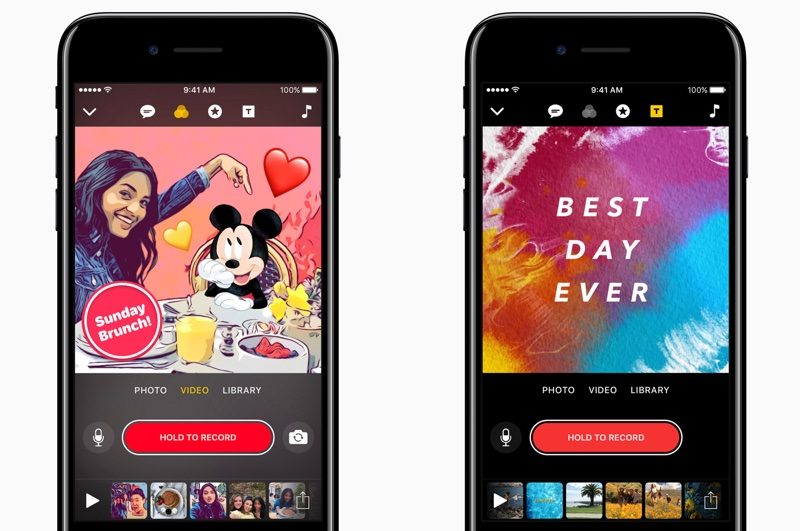 With today's update, Apple has added dozens of new graphic overlays and animated poster designs to enhance text-based additions that are added to videos. Posters range from glistening water to slow motion billowing smoke and 3D art.

Apple has also partnered with Disney to introduce animated overlays featuring classic Disney and Pixar characters. Animated overlays, which are akin to stickers, can be added to videos and photos. Available characters include Mickey Mouse, Minnie Mouse, Donald Duck, Daisy Duck, along with those from both Toy Story and Inside Out.

Clips was released as a standalone app in April, but Apple has made it a default pre-installed app on new iOS devices, making it more readily available to customers.

The new update is available today from the App Store. [Direct Link]


Discuss this article
in our forums
... Pubdate: Thu, 20 Jul 2017 10:21:11 PDT
Microsoft Partners With Johnson Controls for New Cortana Thermostat 'GLAS' Microsoft and Johnson Controls today revealed a new product partnership in a smart thermostat called "GLAS." The thermostat has been built by Johnson Controls, the company that made the first electric thermostat, with Microsoft providing all of the internal software, including the ability for users to awake and control its functions with smart AI assistant Cortana (via The Verge).

In the announcement video, GLAS is showcased as having an aluminum edge that attaches the thermostat to a wall, as well as a translucent touchscreen display that will let users tap and swipe through different temperature and control settings. The video mentioned that GLAS will monitor indoor and outdoor air temperature, as well as be knowledgeable of when a user is in the room or away from home, saving them money on their energy bills.


GLAS will run using Microsoft's Windows 10 IoT Core operating system as well as the company's Azure Cloud computing platform. Microsoft provided the following description on its YouTube channel for the device, although any other official information has yet to come out:
Heating and cooling account for roughly 48% of the energy use in a typical U.S. home, making it the largest energy expense for most families. In the commercial building sector, the cost is approximately 40%. Johnson Controls, one of the leading providers of HVAC, Fire and Security systems in the world, is changing how spaces are viewed and controlled. As the inventors of the first thermostat, Johnson Controls has innovated once again with GLAS.

Utilizing Windows 10 IoT Core, Cortana voice services, and Azure Cloud, GLAS is a simple to use, elegant thermostat that brings leading energy savings and air quality monitoring to everyday spaces. Johnson Controls is reinventing the thermostat and our lives.
The upcoming Johnson Controls GLAS thermostat is one of the newest devices using Microsoft's Cortana Devices SDK, which enables third-party hardware manufacturers to bake in the voice-activated AI to new devices. The company
announced
it would be opening up Cortana to new hardware makers late last year, confirming it wanted to see Cortana placed within fridges, toasters, thermostats, and other Internet of Things devices.
One of the first devices coming out of the announcement is tipped to be a Cortana-based smart speaker
made by Harman Kardon
. That speaker is rumored to launch sometime this fall, and will enter the market as a competitor to the Amazon Echo and Apple's upcoming
HomePod
.
Discuss this article
in our forums
... Pubdate: Thu, 20 Jul 2017 09:27:53 PDT
Apple Earns Title of World's Most Profitable Company on Fortune Global 500 List In June, Apple was ranked as #3 on the 2017 Fortune 500 annual list of the top U.S. corporations based on gross revenue. Today, the Fortune Global 500 rankings have been released, using the same data collected in the earlier rankings but expanding it and adding in companies on a global scale, resulting in a list that shares the 500 largest companies in the world.

Apple sits at #9 on the list in terms of total revenue, a spot it retains from 2016, and having climbed from #15 in 2014 and 2015. Where Apple sits above all other companies is in the profits category, earning the title of the most profitable company in the world with an annual profit of $45.6 billion. Apple earned the top spot despite a 14.4 percent drop in its annual profits compared to the previous year.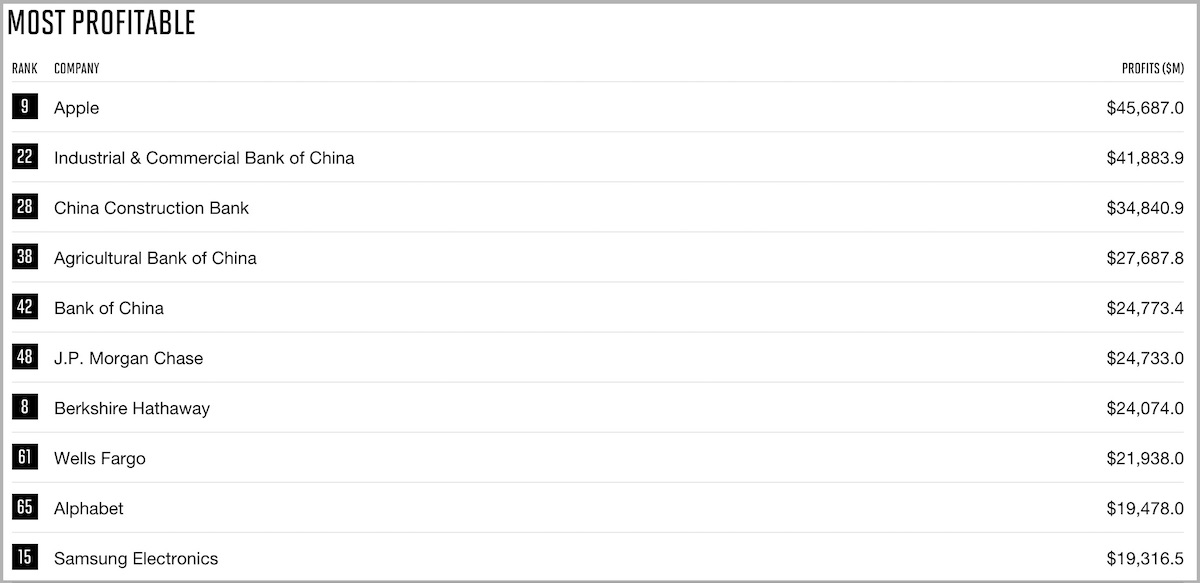 Rounding out the top 5 slots below Apple are all banks based in China: Industrial and Commercial Bank of China ($41.8 billion), China Construction Bank ($34.8 billion), Agricultural Bank of China ($27.6 billion), and Bank of China ($24.7 billion). Further down the most profitable rankings are Alphabet at #9 ($19.4 billion), Samsung Electronics at #10 ($19.3 billion), and Microsoft at #13 ($16.7 billion).

Apple's profile on the Fortune Global 500 ranking includes a chart of its history on the list, including its origins at #422 in overall revenue back in 1995, its dropping off of the list from 1998 to 2005, and its peak growth to #9 in 2016. Otherwise, Apple's profile includes the same quote as its Fortune 500 ranking, describing a company that "appeared to hit a wall" this past year with iPhone sales.



After more than a decade of solid growth fueled first by the iPod music player and then by the even more popular iPhone, Apple finally appeared to hit a wall, with lackluster sales "relatively speaking" for other products such as the iPad and Apple Watch and a heavy reliance on upgraded phone models. But the most profitable publicly-traded company in the world is investing heavily in software and its efforts in new areas of opportunity, including automobiles, remain in development (and under wraps). Apple was founded in 1977 and is headquartered in Cupertino, Calif.
Lackluster iPhone sales contributed to an
overall revenue decline
for Apple
throughout much of 2016
, but now it's predicted that the company will see a noticeable uptick in sales thanks to the launch of a significantly redesigned "
iPhone 8
," expected to be announced and debut this fall.
Discuss this article
in our forums
... Pubdate: Thu, 20 Jul 2017 08:48:20 PDT
---